Haweswater Community Garden reopening
11 Aug 2022
United Utilities' staff garden at Lingley Mere shows how to save water and boost wellbeing
A community garden giving United Utilities staff in Warrington the chance to get growing and boost their wellbeing has reopened this week after being in 'lockdown' due to Covid-19, and it's even more water efficient thanks to a range of new initiatives.
The Haweswater Community Garden at the company's Lingley Mere site always had a great team of employees looking after it, with plants and vegetables sold to colleagues to raise money for partner charities. But as Covid-19 restrictions were implemented in spring 2020, and a large proportion of staff moved to home working, the garden had to be closed.
Now, with restrictions lifted and many people back in the office for some of their working week, the much-loved community garden is starting to bloom once more, with a focus on how plants can be grown in the most water-efficient ways.
In a reopening ceremony on Wednesday (10 August), tying in with National Allotments Week, staff gathered to find out about the latest activities and water-saving ideas at the garden, and learn how growing, pruning and weeding can be good for them both physically and mentally.
The garden now boasts a smart irrigation system, which is a cost-effective and water-efficient solution that all small gardens can benefit from. Rainwater is collected in a water butt and pumped through a series of dripper tubes, getting vital liquid to the plants without relying on drinking water. The weather-responsive system uses solar power to detect current weather conditions and alter the level of watering accordingly.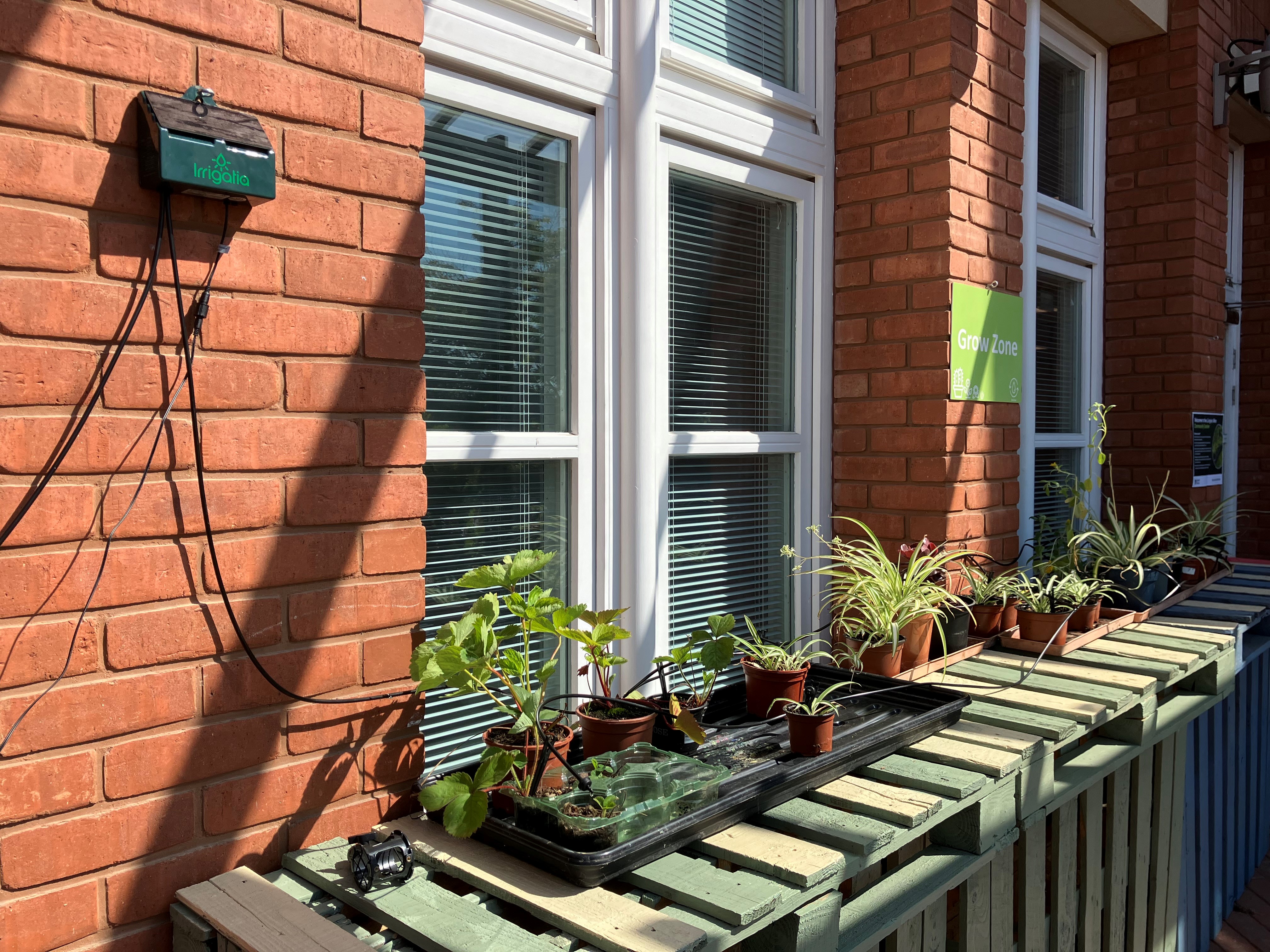 In a further boost for water efficiency, a variety of drought-resistant plants have been chosen as part of the range of flowers, herbs, fruits and vegetables that will be cultivated.
There's also a new wellbeing area, which offers a calm and welcoming space for colleagues to sit and chat, or simply have a quiet moment to themselves surrounded by greenery. 'Weeding to boost your wellbeing' sessions are taking place fortnightly, with one of the company's Mental Health First Aiders on hand for anyone who wants some advice or a listening ear.
The ambition is to get the garden blooming again, with teams from across the organisation regularly getting hands-on and produce being sold to support United Utilities' charity partner, Macmillan.
Louise Beardmore, CEO Designate at United Utilities, said: "A vital focus for our community garden is how we can be more efficient with our precious water resources. It's really important that we all do our bit to use water wisely, as the more we can do, the better it is for our bills and the environment. We're committed to reducing use and reusing rainwater throughout the garden, from the innovative irrigation system and use of water butts, to choosing plants that love drier conditions.
"There are so many things that everyone can do in their homes and gardens, and we know that our staff are helping to spread the word having seen the benefits for themselves, so we hope that more and more people across our region will take action to save water, energy and money."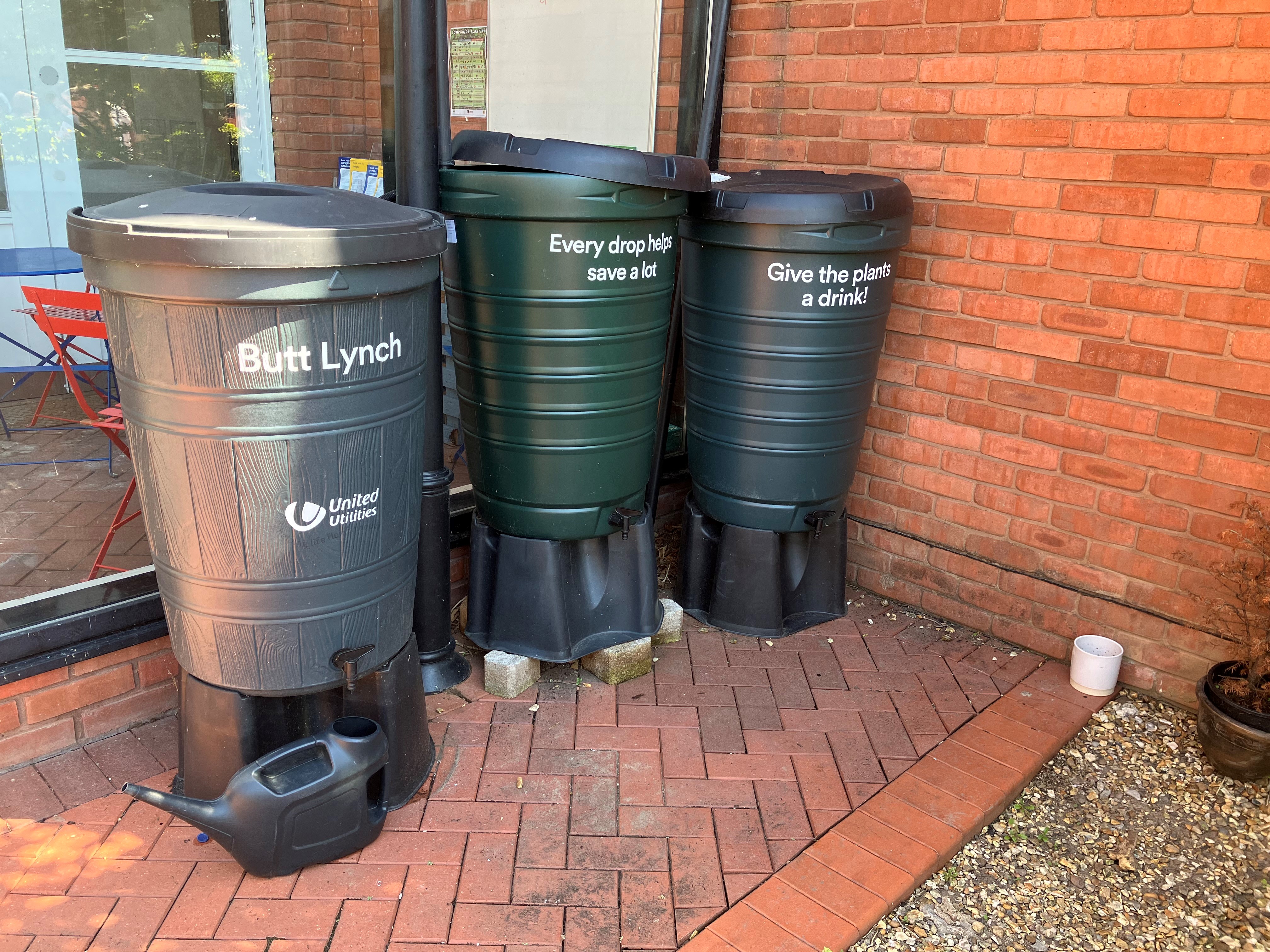 United Utilities has a wealth of tips and ideas for water efficiency in the garden, as well as discounted water butts and water saving devices available to order. To find out more, visit: www.unitedutilities.com/help-and-support/save-water/save-water-in-the-garden/
The Get Water Fit scheme helps people calculate how much water they use so they can see where savings can be made. Visit www.getwaterfit.co.uk to find out more.