Have you got an idea for us?
We are committed to making our services better, faster, cheaper and safer for our customers and the environment. But we know that in order to do this we need to be innovative and find new ideas to help us.
Ofwat, who are our regulators, set out five key themes that we need to focus on to ensure we deliver the best service for our customers. We believe the best ideas are those that are strongly linked to these themes which you can find out more about here. We've also collaborated as a sector to develop the following themes and a plan that's allows us to work together on reinventing and reimagining how the water sector will be by 2050.
Providing the services society needs, expects and values
Providing clean water for all
Protecting and enhancing natural systems
Delivering resilient infrastructure systems
Achieving net zero carbon
Taking a whole life approach to responsible consumption and production
Enabling diverse future-ready people and partnership working
Do you have an idea or product that will help with our sector's challenges? You can register here to submit your pitch video for other water companies to see if they're interested in partnering with you. To find out more, go to Water Innovation 2050.
What are we looking for?
We want to hear your ideas and have designed a process to make it easier for you and more consistent for us. We are looking for ideas that can help us overcome some of our biggest challenges as well as ideas which can help us achieve our in sector strategy themes. You can also find out more by clicking the Water Innovation 2050 section above.
Catchment Systems Thinking is an integral part of our strategy and a key focus for the next 5 years. How can you help us jump the curve to get the highest levels of capability in each of our 8 focus areas?

1. Asset lifecycle management
2. Operational Monitoring
3. Operational Control
4. Production Planning & Optimisation
5. Customer Experience
6. Work Scheduling
7. Data & Information
8. Process Excellence

Particularly of interest (but not limited to these) in this theme are:

1. Machine intelligence & automation
2. Connected devices - sensors
3. Digital twin and visualisation
4. Data & analytics

The water industry relies on the water cycle which is by its nature a circular economy. The Catchment Systems Thinking (CaST) approach, which UU has embedded, seeks to go further and make use of natural system and processes to solve traditional problems across water, wastewater and bio-resources.

Can you help us answer these questions?

What solutions can we use that would enable us to reduce, reuse and recycle our resources or those of the wider catchment?
This could be chemical reductions or reuse in our processes or the use of natural systems in place of conventional processes.
How can we regenerate the natural systems to benefit the wider environment and natural capital of our region?
This could be green or natural solutions instead of conventional solutions e.g. pouring concrete

Our industry like any other has measures and metrics that inform our regulators and customers of our performance, we call these ODIs (Outcome Delivery Incentives).

Could you help us to improve the future of our company by answering the questions below?

What can you bring to our industry that will enable us to provide the best service we can to our customers across all our key measures?
What solutions do you have that can help us detect and repair leaks?
How can we prevent sewer flooding incidents? Do you have a way of being able to predict what is going to happen by using multiple data sources or use a completely different approach?
How can we improve our resilience around key assets and infrastructure? This could be around maintenance excellence, asset & process optimisation.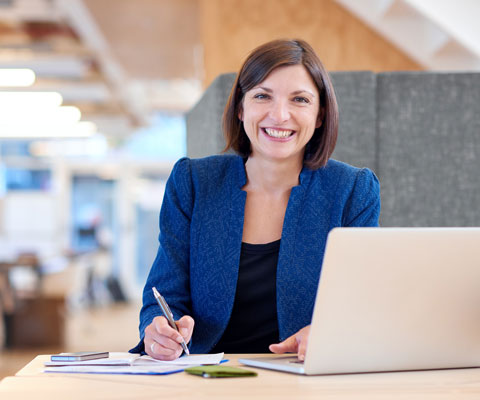 Step 1: Complete the idea proposal form
If you have an idea, please click here to fill out the Idea Proposal Form. You can submit your ideas to us anytime throughout the year.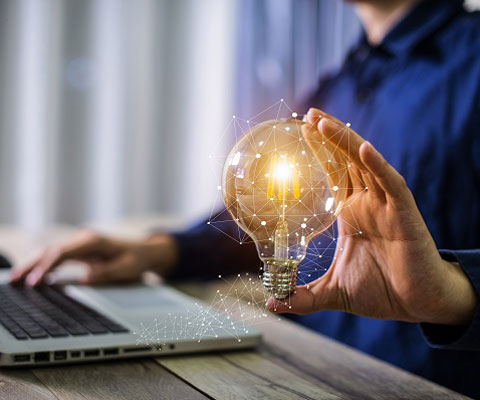 Step 2: Idea proposal form recieved
We will recieve your idea as soon as you complete and submit the online form.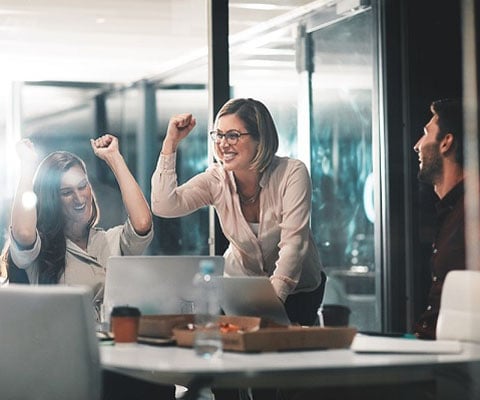 Step 3: Idea reviewed
We review your idea with a multidisciplinary team from across United Utilities so that we get a balenced view.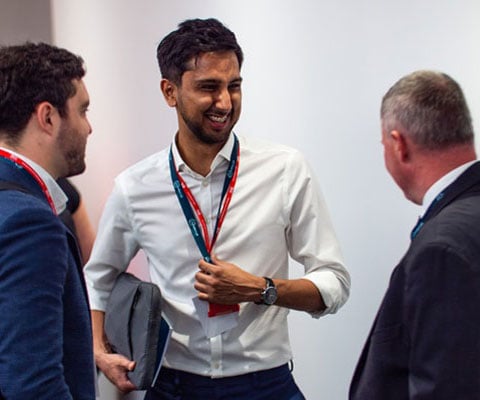 Step 4: We will get in touch to let you know our feedback
We aim to respond within two weeks of you submitting your idea. Possible outcomes could be: We need more information, a little longer to review it with the right experts or we don't think it is suitable and will provide feedback as to why.
Idea Proposal Form
If you have an idea, please fill out the Idea Proposal Form by clicking here. You can submit your ideas to us anytime throughout the year.
Innovation Lab
The Innovation Lab is a 12 week trial period that happens once a year where you will work closely with a variety of people to make your idea a reality.