We value diversity, providing equality of opportunity and recruiting and promoting on merit.
We are committed to providing a supportive, non-judgemental and non-discriminatory working environment for all our colleagues.
We provide recruitment training for colleagues, which include a section on 'unconscious bias', to ensure appointments are made on merit alone, and are free from prejudice.
Our induction process for new starters includes a dedicated module on esteem in the workplace, and our employee-led diversity networks promote a tolerant and enlightened outlook.
We provide workplace training for managers, to help them recognise and manage any instances of bullying, harassment or victimisation.
Our commitment to the Human Rights Act can be found in our Annual Report.
We recognise that we have more to do to establish a workforce that is more representative of the diversity within our region and we are committed to using the outputs of the survey to shape our approach.
Gender pay report
At United Utilities we value diversity and believe in providing equality of opportunity.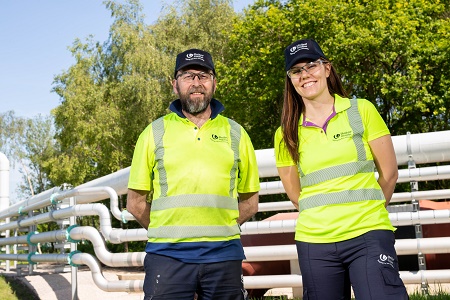 Download our gender pay report to understand our plans for evolving and improving our approach to inclusion.
2019 Gender pay report (PDF 796 KB opens in a new window)
2018 Gender pay report (PDF 470 KB opens in new window)
2017 Gender pay report (PDF 890KB opens in new window)