At United Utilities, we really value diversity. Our Diversity and Inclusion agenda underpins all aspects of the organisation and we're committed to providing a supportive and inclusive working environment for all of our colleagues.

We need fantastic people to enable us to deliver the best public service. To do this, we make sure we are reaching and recruiting from every community. We also ensure that our employees can reach their full potential, by making them feel valued and included regardless of their gender, age, race, disability, sexual orientation or social background.
Traditionally, the utilities sector is male dominated. Therefore we recognise the need to attract diverse and talented individuals with an interest in science, technology, engineering and maths (STEM). Having a focused approach to improving the diversity of our workforce will play a key role in ensuring we have the skills required to drive the business forward.
Diversity of thought is becoming increasingly important, and we understand the huge business benefits it brings. We want our people to bring fresh ideas and really drive innovation forward during our next regulatory period.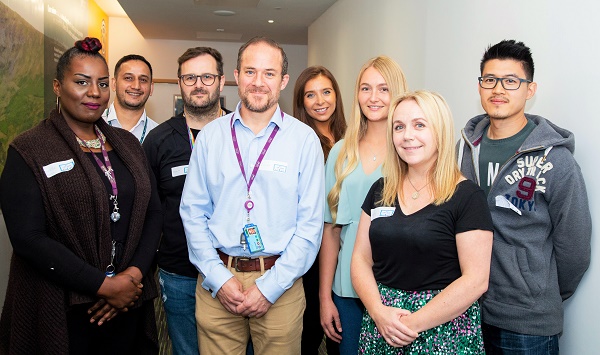 Our commitment to fostering inclusivity for all
We have a zero tolerance approach to all forms of discrimination or harassment – this type of behaviour has no place in UU for our employees and those who work on our behalf.
To support our approach we have put in place a number of measures described below:
We seek to create a workplace culture where employees feel safe and valued and can be who they are, with a focused approach to diversity and inclusion for all
We have strong policies against sexual, racial, and any other forms of harassment and discrimination, developed in partnership with our trade union colleagues
We strongly encourage employees to report concerns about any such behaviour through a number of informal and formal channels including esteem in the workplace, grievance and confidential whistleblowing policies
Any form of harassment or discrimination will be treated very seriously, whether intentional or not and would result in disciplinary action if founded
We have substantial training programs to educate our employees about our policies and procedures, with a key focus on the supporting role of the line manager
We provide support for all employees dealing with any issues of harassment or discrimination with access to a comprehensive employee assistance programme
Our Workforce Profile, 2021
| | | | | | |
| --- | --- | --- | --- | --- | --- |
| White | Black, Asian Heritage | Non Disclosed | Male | Female | Disability Long Term Health Condition |
| 82.5% | 2.5% | 15% | 66% | 34% | 2% |