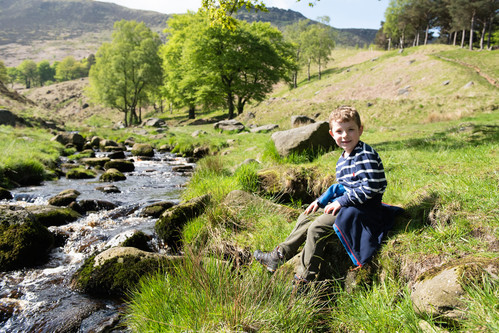 The North West has a diverse mix of densely populated and built-up urban areas as well as many rural areas of outstanding natural beauty, and there are different environmental considerations needed for each. We will continue to protect and enhance the environment across our region and improve it for future generations. Our performance this year has remained strong. Our track record on pollution is one we are proud of. We are leaders in the water industry, with the fewest pollution events and high levels of self reporting. Reductions in numbers of pollution have been across all types of pollution including serious pollutions.
Our first Pollution Incident Reduction Plan was published and launched in September 2020. We've delivered 27 initiatives across the business to address the leading causes of our pollutions. We're currently in the final stages of our external assurance audit and will be publishing an overview of what's been completed to date and the benefits this plan has delivered.
We have also achieved the top, 4 star rating in the Environmental Performance Assessment from the Environment Agency in five of the last seven years. This includes being assessed as an 'industry-leading' company in the most recent assessment for 2021. This was a significant achievement given that the criteria used to assess company performance becomes more challenging each year. We have consistently improved our performance when it comes to minimising pollution, having reduced the number of pollution incidents by over 50% in the last decade and achieving zero serious pollution incidents in three of the last four years.
Our second Pollution Incident Reduction Plan sets out how we see our role of environmental stewards and how we're continuing to focus on removing all environmentally impacting pollution events. This plan has received endorsement from the Board, who regularly reviews pollution performance and will monitor delivery of this pan to ensure it's on track.
Ways we are improving river health
Storm overflows
Our management of storm overflows to improve river health and recreation.
Reducing the impact
What we're doing to tackle pollution and reduce our impact on the environment.
Enhancing our rivers
£300,000 donated to community groups, connecting people to improving river health.
Customers can help
Helping our customers reduce pollution with our Stop the Block campaign.
Sustainable solutions
We're using sustainable drainage systems to reduce the risk of flooding.
Treating wastewater
Making sure we choose the right technique in the right area.
Environment Agency
EA sets out how to best respond and manage an environmental issue.
Love Windermere
We're proud to join Love Windermere and understand factors affecting water quality.