'Green Angels' shine a light on the wonderful world at Port Sunlight River Park thanks to United Utilities funding
23 Aug 2022
A project to showcase one of Merseyside's fantastic green spaces has reached more than 381 people since it launched last winter, giving them the chance to get hands-on and find out more about the natural world on their doorstep.
Through the United Utilities Catchment Systems Thinking (CaST) Amount, funding was provided to The Land Trust's Green Angels project at Port Sunlight River Park in November 2021. Since then, the charity has held regular activity sessions and courses, enabling children and adults to not only get to know about what lives in the park, but do their bit to help the wildlife thrive there and in their homes and schools.
The activities began last winter, with wildlife and bird walks led by Wirral Wildlife and Cheshire Wildlife Trust. They took people out and about to learn about the history of the park and get to know its residents. A festive community event was also held in the park, with outdoor activities and craft sessions for everyone to enjoy, including wreath making.
As spring arrived, the Green Angels team held a 'Natural Ways to Wellbeing' course, which gave people the chance to get inspired by nature and practice mindfulness in the fresh air, as well as a Family Wildlife Day which was supported by Rise and Wild, Autism Together, The Conservation Volunteers, Cazzadoodle Face Painting, and Friends of Port Sunlight River Park.
Over the summer months, the activities have included a wildlife identification course, which among other things showed people how to identify animals from their poo, and a three-day Summer Play Scheme led by Earthworks Liverpool which focused on life in the water. Pupils from Coop Academy in Bebington also enjoyed a day out at the park and made their own mini bug hotels to support insects.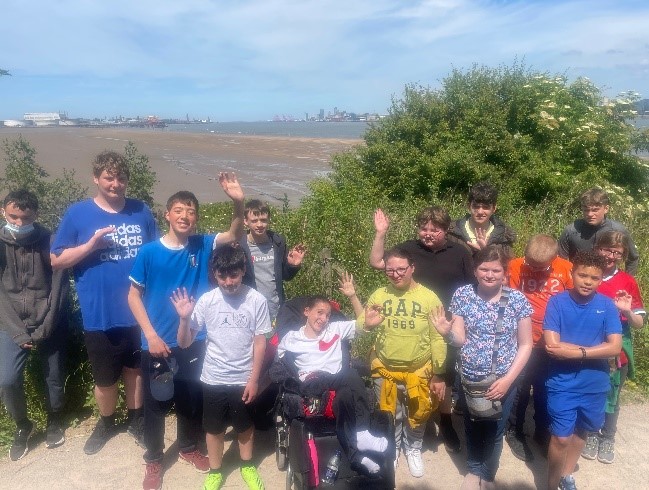 Jo Harrison, Director of Environment, Planning and Innovation at United Utilities, said: "We're delighted that our CaST Account funding is helping The Land Trust deliver so many fantastic Green Angels activities at Port Sunlight River Park.
"Giving people the chance to get hands-on is not only helping the park and improving it for the wildlife, but it is also offering a great boost for their physical and mental health and providing the opportunity to learn new skills.
"Bringing people together in one of our region's beautiful green spaces and helping them learn more about the world around us is one of the key aims of this funding, so it's fantastic to see so many children and adults getting involved. We're grateful to all the Green Angels team for hosting such a wide variety of activities so far and look forward to their next events."
Mary Breeze, Green Angels Project Officer at The Land Trust, said: "We have delivered some fantastic activities over the past 10 months at Port Sunlight River Park. These activities have been a great way to get the local community exploring their local green and blue space, learning new skills, improving their mental and physical health. We welcome anyone who is interested in the activities to get involved!"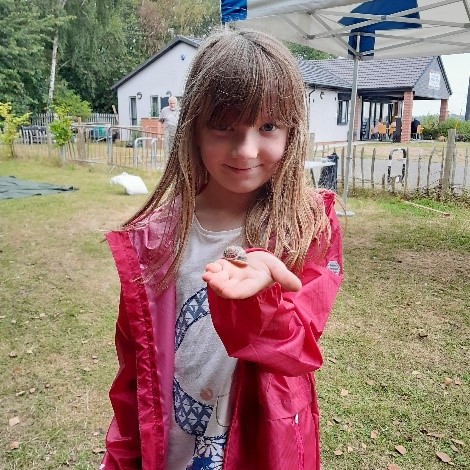 Carolyn Hassall, Green Angels Project Manager at the Land Trust, said: "We are very grateful to United Utilities' CaST programme for funding Green Angels activities at Port Sunlight River Park. It has enabled us to extend our reach with our local communities, engaging with people from all walks of life and bringing them closer to nature, with all the benefits that brings."
Upcoming activities at Port Sunlight River Park through the United Utilities CaST project include:
Two-day Connecting with Nature Workshop on Tuesdays 6thand 13th September
Scything course on Wednesday 28thand Thursday 29th September
Hard landscaping and fencing course in the autumn
Autumn Play Scheme
Autumn Open Day
For full details on all upcoming events at Port Sunlight River Park, visit: www.thelandtrust.org.uk/greenangels/port-sunlight-river-park/
Find out more about United Utilities' CaST Account at: www.unitedutilities.com/corporate/responsibility/stakeholders/catchment-systems-thinking/cast-account/