United Utilities is first FTSE 100 water company to secure Fair Tax Mark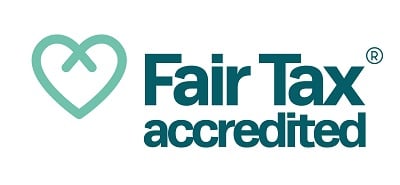 United Utilities has become the first water company within the FTSE 100 to secure the Fair Tax Mark.
The Fair Tax Mark is an independent certification scheme, which recognises organisations that demonstrate they are paying the right amount of corporation tax in the right place, at the right time.
Russ Houlden, Chief Financial Officer, United Utilities, said:
"Each year United Utilities contributes around £240 million to public finances and we are fully committed to paying our fair share of tax and acting in an open and transparent manner in relation to our tax affairs. We are constantly looking at ways to further improve the communication and transparency of our approach to tax and we are very pleased to receive this independent certification from the Fair Tax Mark."
Paul Monaghan, Chief Executive, Fair Tax Mark said:
"We are delighted to announce that United Utilities has become only the second company within the FTSE 100 to receive the Fair Tax Mark accreditation."
Factors contributing to United Utilities'certification include:
• To complement the previous good level of tax disclosure provided within its Annual Report, United Utilities has now enhanced the disclosure to include a newly improved tax policy note as well as a detailed current tax reconciliation

• In addition to the Annual Report disclosure, United Utilities has now developed an excellent and detailed separate tax report. The report newly provides country-by-country information and additional narrative to the Annual Report tax notes and addresses the following three key themes:

• How much tax do we pay?
• How do we ensure we pay the right amount of tax at the right time?
• How do we ensure that our tax affairs are transparent?"