United Utilities Business
Looking for United Utilities Business?
From the 1st April 2017 most businesses in England can now choose which company they want to supply their retail water services.
Eligible businesses, charities and public sector customers are no longer restricted to buying retail water services from their regional water company. Instead, they are now free to choose their water retailer. Here is a list of all the retailers .
If you were a United Utilities business customer, and have not switched your retail service provider you will now be serviced by Water Plus. Details about how to contact Water Plus can be found on the Open Water website.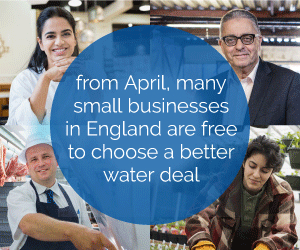 Wholesale