Difficulty paying your bill?
We know these are difficult times for many customers and their households. Rising energy bills and increases in the cost of living means that we're all feeling the pinch at the moment.
We really don't want you to worry about your water bill so please get in touch if you're having payment difficulties so we're aware of this and can provide the right support. We are already helping more than 200,000 customers who would otherwise struggle to pay so you're not alone.
Some of the ways we can help are shown below but please call us on 0800 072 6765 or complete our struggling to pay form and we'll call you back.
Financial support if your income has been affected by COVID-19
If you've been financially affected by COVID-19 and receive a low income, then you can apply for a reduction in your water bill for 2021/22. Please read more about the scheme and the eligibility criteria in our application pack before you apply online.
Payments that fit around your life…with Pay As U Go
Pay your bill whenever it suits you with our new Pay As U Go scheme. Ideal for customers who need extra flexibility on their bill payments. Click the link below for full details.
Find out more
How we can help with your bill
Support if you're struggling with your bill
Free Independent Advice
Organisations who can help you out of debt
How to improve your credit score
Simple tips to give you a good credit score
Friend or family member struggling with their bills?
Do you have a friend or member of the family who is having difficulties paying their water bills? We've launched a new helpline so we can provide you with lots of information on the financial support we have available. You can then let them know all the ways we can help and encourage them to get in touch so that we can make their bills more affordable. Please call 0800 107 8862, we're available 8am - 8pm Monday to Friday and 8am - 4pm on Saturday.

Help is only a phone call away
We're here when you need us so please give us a call if you're struggling with your water bill payments.
Call 0800 072 6765
Our Debt Charter
Our fair debt collection charter explains in simple terms how we will collect money that is owed to us, what you are expected to do with regards to paying your bill and what to do if you have difficulties with your water bill payments.
What our customers say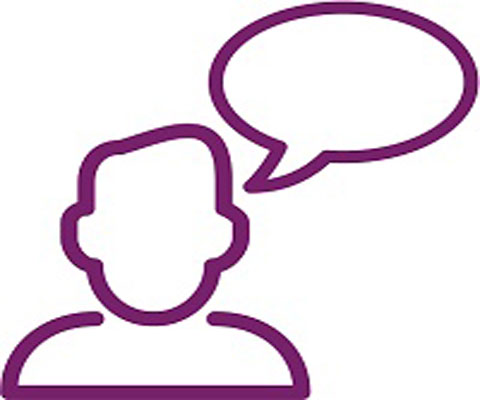 "I know it's not the done thing to talk about money and debt on Facebook, but after major changes 7 years ago I have struggled financially. This was more to do with denial and ignoring it due to my depression than anything else, but today I received this from United Utilities. It got to the point that I owed them over £3,000 but after they contacted me, I have now been able to clear the debt with their customer focused debt recovery scheme that didn't just threaten me with bailiffs and courts, but a viable solution. Two years later I now have one less debt hanging around my neck and feel a little bit better about my financial situation. It is nowhere near clear, but thank you @UnitedUtilities for treating me like a person and not just as a number on your balance book!"