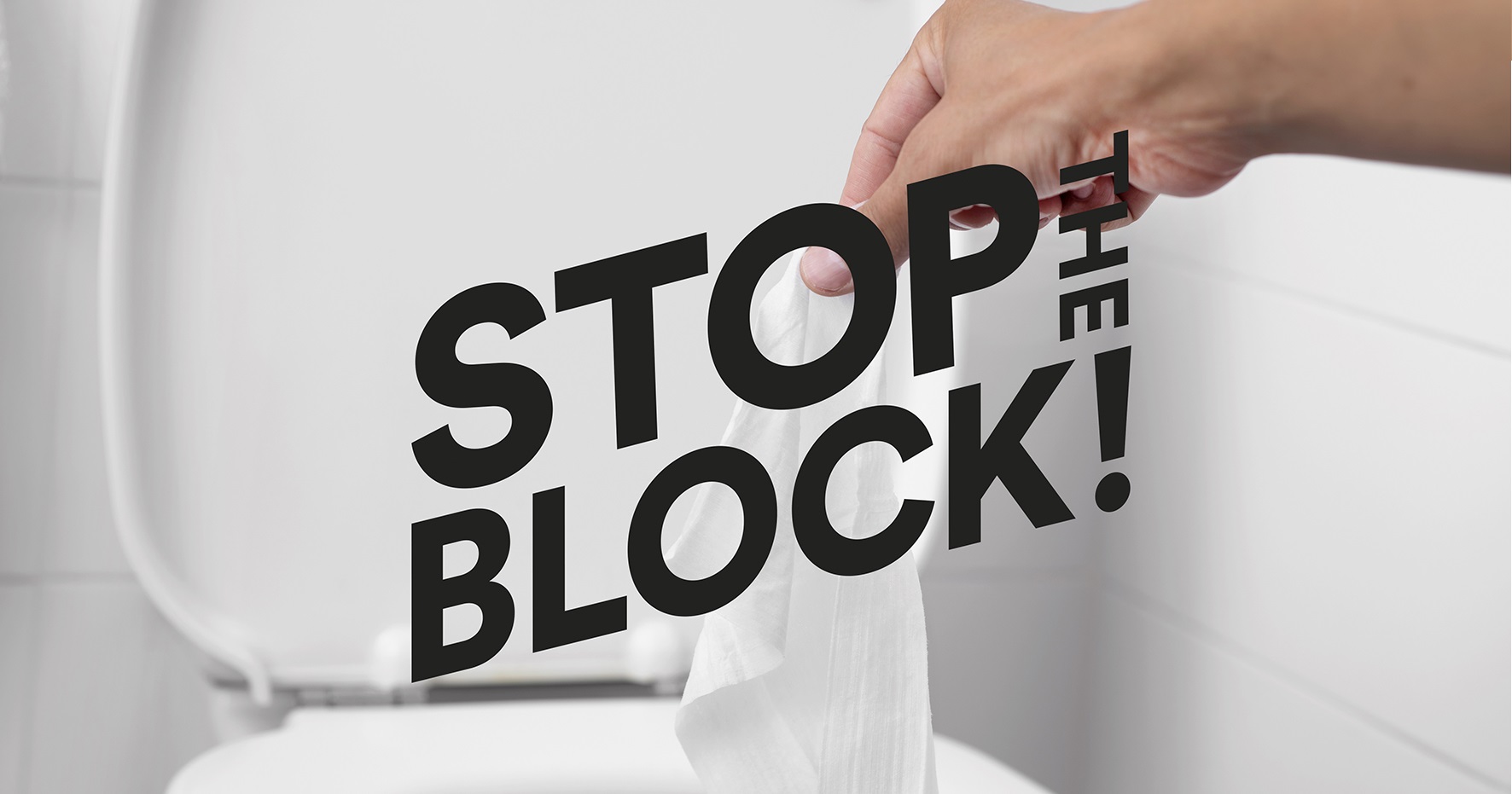 Each year thousands of homes and gardens are affected by sewer flooding. It can be devastating. Click on the links below to find out how to Stop the Block and keep your home and garden blockage and flood-free.
Avoid blockages in pipes and drains
Grease from roasting tins and leftover food that's rinsed down the sink, or wet wipes and make-up cotton pads that are thrown down the loo, they all add up to create blockages and even sewer flooding in your home. Click below for our tips to prevent blockages in pipes and drains.
Click here
Wipe away blockage misery
Millions of different types of wet wipes are flushed down loos every week, creating blockage misery for families up and down the North West. These blockages can cause sewage flooding in homes and gardens which is an unpleasant and upsetting experience. Mum-of-two Sarah shows you why wipes should go in the bin and not flushed down the loo.
What are fatbergs?
Fatbergs are often in the news, but do you know what causes them?
Fatbergs are enormous masses of congealed fat, oil, grease, wet wipes, sanitary products, cotton wool, cotton buds and nappies. See here for all you need to know about fatbergs.
Click here
The Flush Files
Check out our 'Flush Files' and see what we've found flushed down the u-bend.
Click here
Let's wipe it out!
Stop the Block! Follow Jacob's journey of discovery to see just what happens when wet wipes are flushed down the toilet.
You don't want to flush that down your loo
Watch our fun video to see exactly what you should - and definitely shouldn't - put down the loo. You might be surprised!