Can I view my bill online and stop receiving paper bills?
Yes, it's really easy to make the switch to paperless billing once you're registered for My Account. You have the choice to view and download your bills online rather than waiting for them to arrive through the post.
All you need to do is log into My Account and and click on the 'My property and billing details' button in the blue box on the right hand side of your screen. Then, click the 'paperless billing' banner and select 'yes' in from the drop down box. Don't forget to read and confirm our paperless billing terms and conditions underneath and then click 'save'.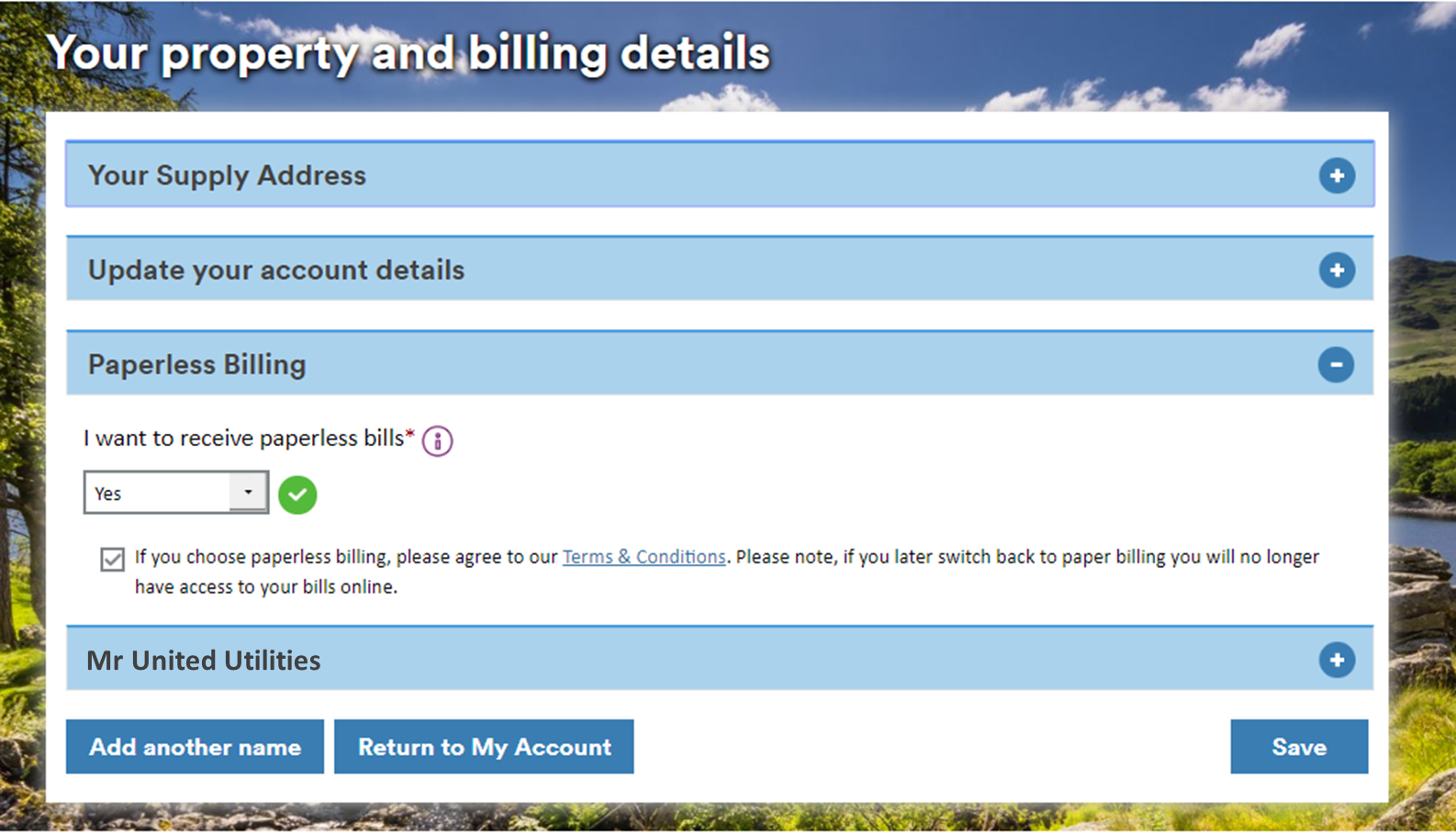 Did you find this page useful?
We would love your feedback
Let us know how we can make our content better for you