If you're struggling with your household bills and finding yourself behind with payments, please don't panic. There are lots of organisations out there who can provide free independent advice to get out of debt. We've provided details below – please check out their websites so you can see how they can help. Remember, if you're struggling with your water bill payments please complete our struggling to pay form, we're already helping more than 100,000 customers with their water bills. If you are unable to fill in our form give us a call on 0800 072 6765.
Turn2Us is a national charity helping people when times get tough and can provide practical help and support to get you back on track. Click the links below to access their benefits calculator and grants search tool.
Making it easy to complete and share your income and expense information
IE Hub allows you to enter your income and expenditure online so you can easily share this information with a variety of companies when applying for support with your household bills. Visit their website for full details.*
IE Hub
*Please note any data you provide to IE HUB will be processed in accordance with its privacy policy. Any personal data United Utilities receives from IE Hub will be processed in accordance with our privacy policy.
Free debt advice is only a click away

StepChange has a team of debt experts on hand to provide free, expert advice to help you out of debt. Their online Debt Remedy tool provides tailored debt advice in around 20 mins.

PayPlan have spent over 20 years helping people out of debt. Not only will they help you become debt free but will deal with creditors on your behalf. Complete their three step form on their website and one of their team will get in touch.
National Debtline is an independent charity dedicated to providing free debt advice by phone and online. Their debt advisors are available to talk through all the options that are right for you depending on your circumstances.
Citizens Advice are able to give you the information you need to make the right choices to deal with your debt problems, avoid losing your home and how to get your finances back into shape. You can also find the location of your nearest CAB office on their website.
Turn2Us is a national charity helping people when times get tough and can provide practical help and support to get you back on track. Their free to use benefits calculator and grant search tools are available on their website and will help you to check what benefits you might be able to claim and what grants you might be able to apply for.
Universal Credit replaces a number of existing benefits and will be phased in across the region over the next few years. Visit the Department for Work and Pensions website for advice on how to prepare for Universal Credit.
Money Helper is an independent service, set up by government to help people make the most of their money, they give free, unbiased money advice to everyone across the UK – online, over the phone and face to face.
What our customers say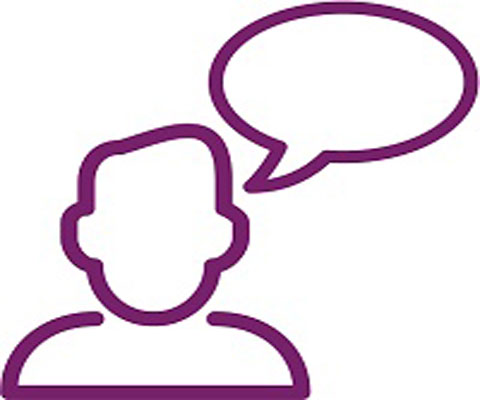 "Nathan provided outstanding customer service when I recently contacted United Utilities regarding some financial difficulty I was having. He listened intently to my situation, understood my limitations and provided me with a solution that not only was quick but also suited my situation exactly. It was a breath of fresh air dealing with such professionalism and empathy"
"Scott was absolutely so lovely, I'm struggling with my bill at the moment, and he really was so sympathetic, and looked into my circumstances and was able to get me some discount, I was quite anxious at first ringing up but by the end if the conversation I felt so much better, I really am so grateful for that thank you so much!"