Yes, it's really easy to make the switch to paperless billing once you're registered for My Account. You have the choice to view and download your bills online rather than waiting for them to arrive through the post.
All you need to do is log into My Account and and click on the 'My Details' tab in the blue box on the right hand side of your screen. Then, click 'Update' which can be found next to the blue text under your account number, supply address and customer type details.
You're almost there, you just need to change 'No' to 'Yes' for 'I want to receive paperless bills' but don't forget to read and confirm our paperless billing terms and conditions underneath and then click 'save'.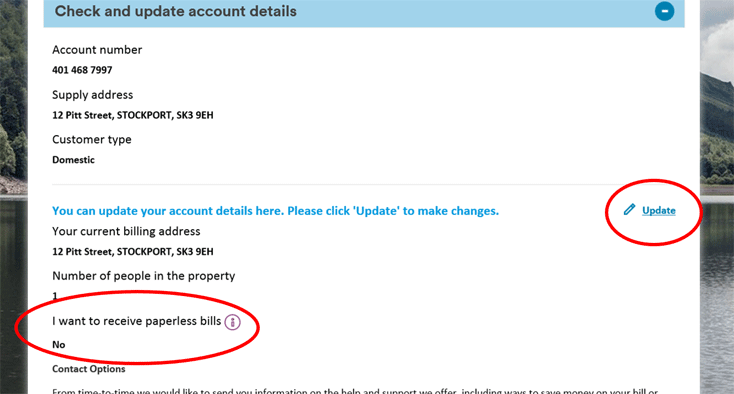 Still need further information or help? Please Contact us.