Agricultural Supply
If you need a new agricultural water supply for a trough in a field you need to apply for a standard water connection.
You will be responsible for laying a service pipe in private land down to the nearest existing water main for us to connect to. You can use our property searches service, to find where your nearest main is located.
Once you've applied, you'll be assigned a dedicated case manager who'll be your single point of contact and will proactively keep you informed and guide you through the process from start to finish.
Before you start, check if your development is in our area.
We'll send you the connection costs for the work within the public highway. We may arrange a site visit to confirm where you should lay the service pipe to. A water meter will be installed at the point of connection in an external boundary box and you'll receive an individual bill/account for this trough supply.

No sewer connection will be required.
It is possible to take a trough supply from an existing metered supply. For example, you can put in troughs from the existing metered supply to a farmhouse, but this cannot be billed separately.
Agricultural/ animal drinking trough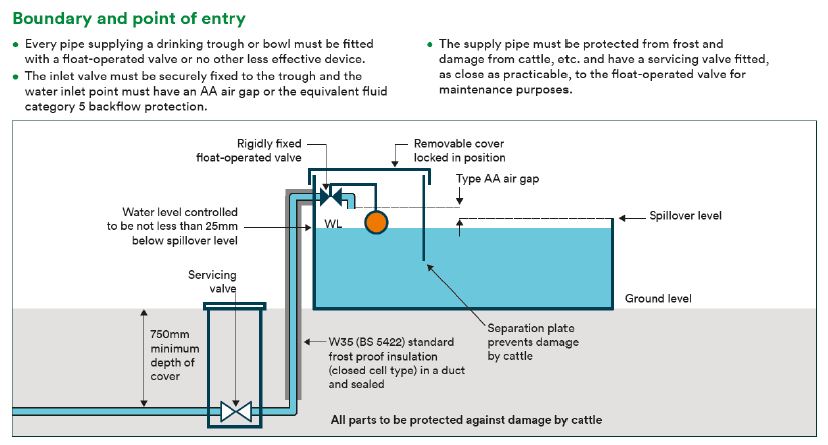 Request a call back
We'll call you at a time that suits you
Send us an email
Email us and we'll get back to you
See our FAQs
Find answers to some of our most common questions