Hello residents of Burscough and welcome to our webpage specifically designed to tell you all about what we're up to in your lovely village over the next few months.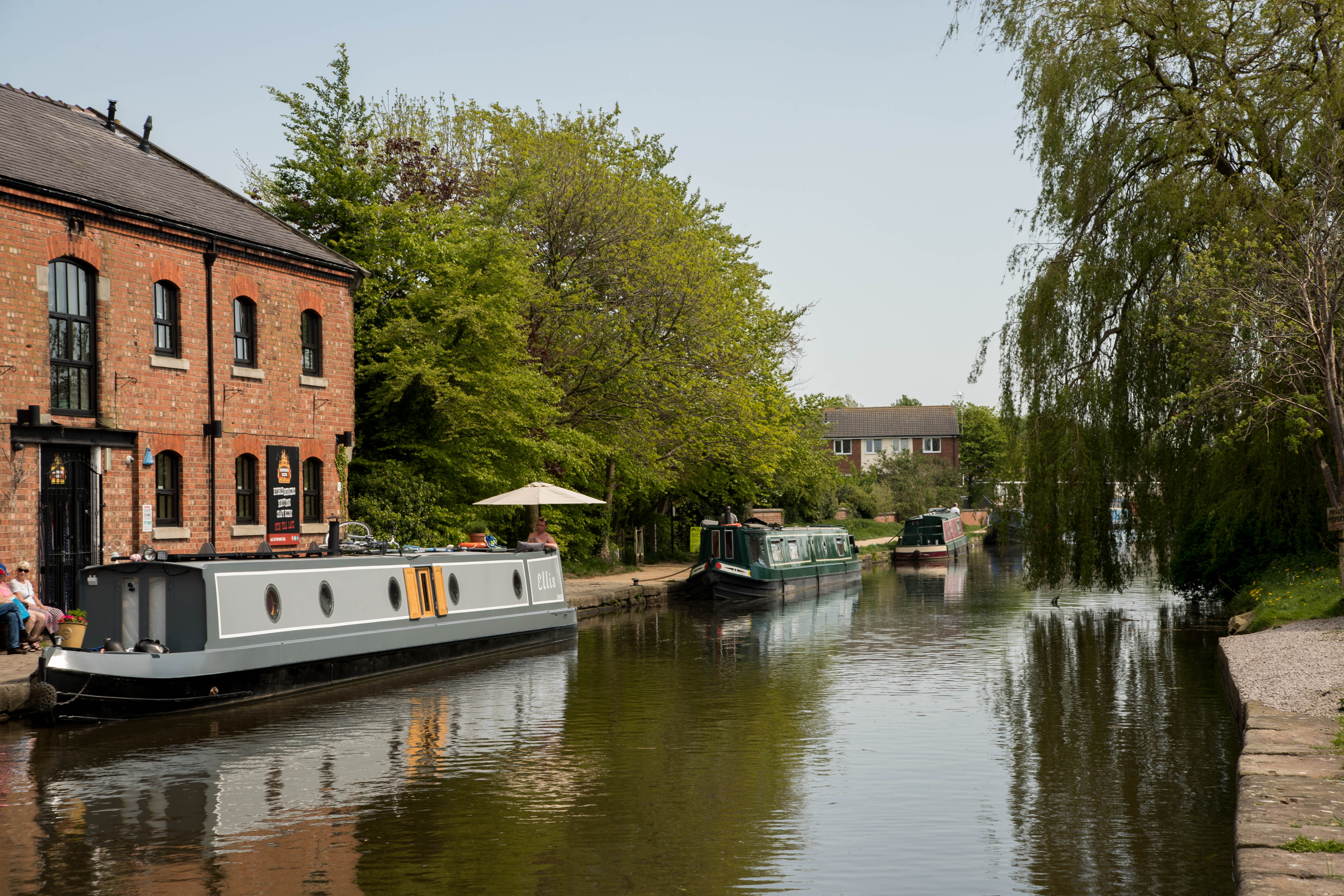 Looking after our sewers
Many of you are understandably concerned about flooding and we continue to work closely with other agencies such as Lancashire County Council in its capacity as the Lead Local Flood Authority, West Lancashire Borough Council, and the Environment Agency to discuss local flooding issues and future developments in Burscough. The aim of this connection is to establish a co-ordinated response to known areas of flooding and to discuss how drainage can be most appropriately managed.
To help understand how our network interacts with other assets owned and managed by other agencies we're going to be out and about in the local area carrying out investigation work to identify opportunities to reduce the risk of future flooding. We are also carrying out a maintenance programme in Burscough to make sure our sewers are operating at full capacity.
Some of our initial investigation work has discovered things that the community can also help with. We'll be sharing this information along with lots of helpful tips and advice over the next few months. We've got loads of activities planned in the village and we'd love you to get involved, so we can make Burscough Better Together.
Why do the sewers flood in Burscough?
Put simply, there are two main reasons our sewers flood:
The sewer is too full after heavy rainfall – Climate change, population growth, and paving over of green spaces means that rainwater has less places to drain away putting more pressure on the sewer
The sewer is blocked - Used water can't flow away so it floods out where it can, which could be into the street, gardens and homes. These blockages are mainly caused by wet wipes being flushed down the loo and fats being washed down the sink.
It's easy to prevent blockages:
Never flush wipes, bin them – even if they say they're 'flushable' on the pack
Only ever flush the 3 Ps – Pee, Poo and (toilet) Paper
Don't pour used cooking fat or oil into the sink - let it cool and put into the bin
Click here for more info about what not to flush and pour.
Sustainable drainage at home
Heavy rain can sometimes overwhelm our sewers, and if not properly managed, can cause flooding of roads, gardens and even properties.
With more and more traditional gardens changing to paved and decked areas, there is a reduction in grassed areas leaving rainwater with nowhere to drain to. We all like to make a difference, and one of the easiest ways is to think about how you manage your surface water. From small changes such as having a water butt or planters to bigger changes such as installing a soakaway or more absorbent surfaces in your garden, you can reduce the risk of flooding.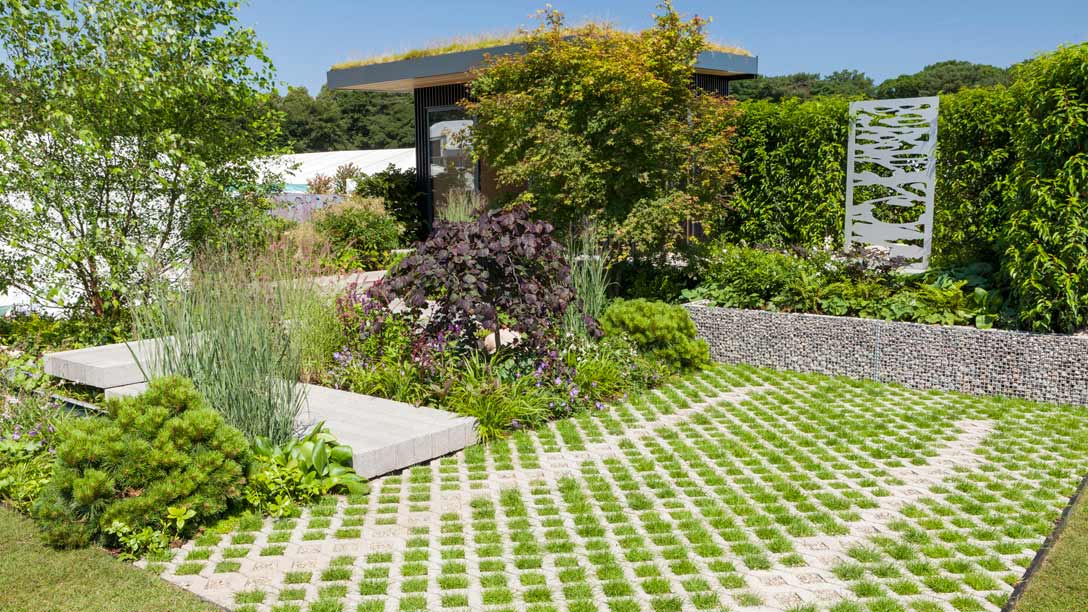 Find out more about sustainable drainage methods you can adopt at home.
Busy in Burscough
You'll be seeing a lot of us over the next few months in the village. We've got loads of activities planned across the community and we'd love you to be involved to make Burscough better together.
What we've been doing
Supermarket events - We've been holding events in the local supermarkets over the last few months, giving us the chance to talk to you all about how we are working in the community to make #BurscoughBetterTogether.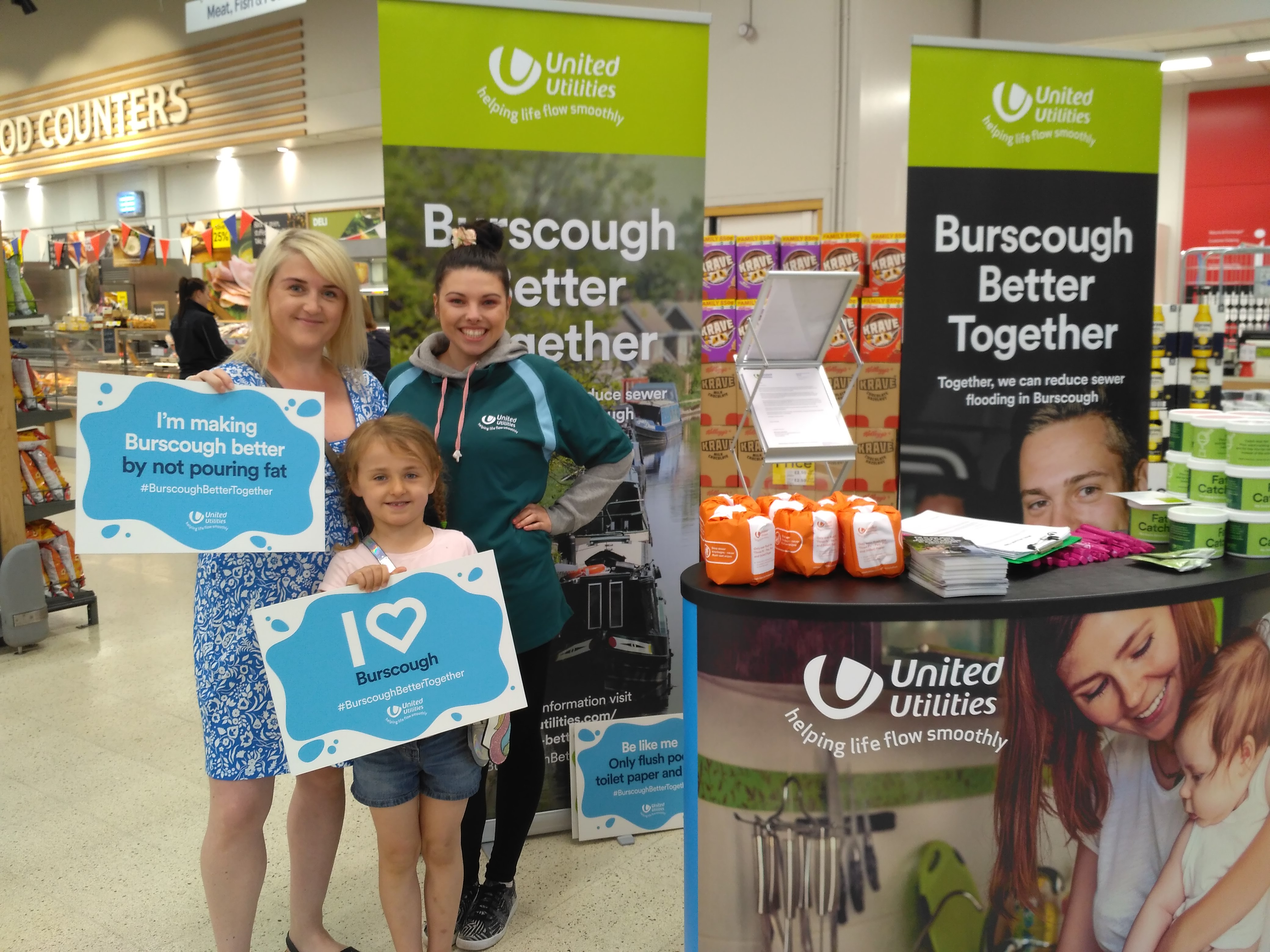 Primary school workshops - Our Mad Science team have been heading out to the primary schools in Burscough over the last few months to carry out their grime scene investigations with the pupils.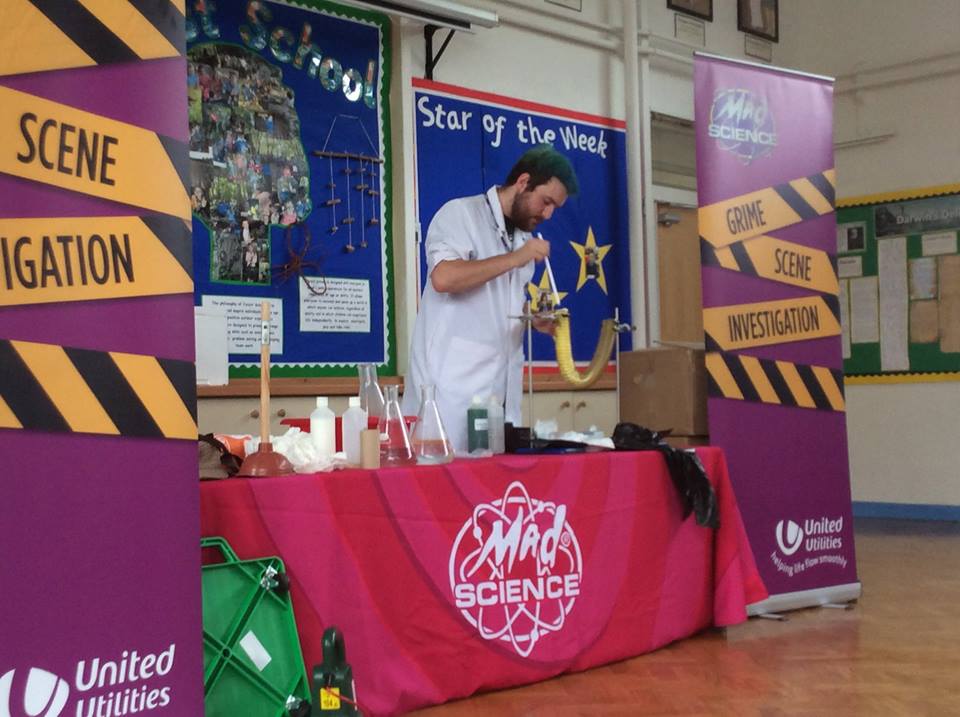 Other events
Over the weekend of the 23rd and 24th of June we were at the annual Burscough Heritage weekend. It was a great day and we had lots of visitors to our stand.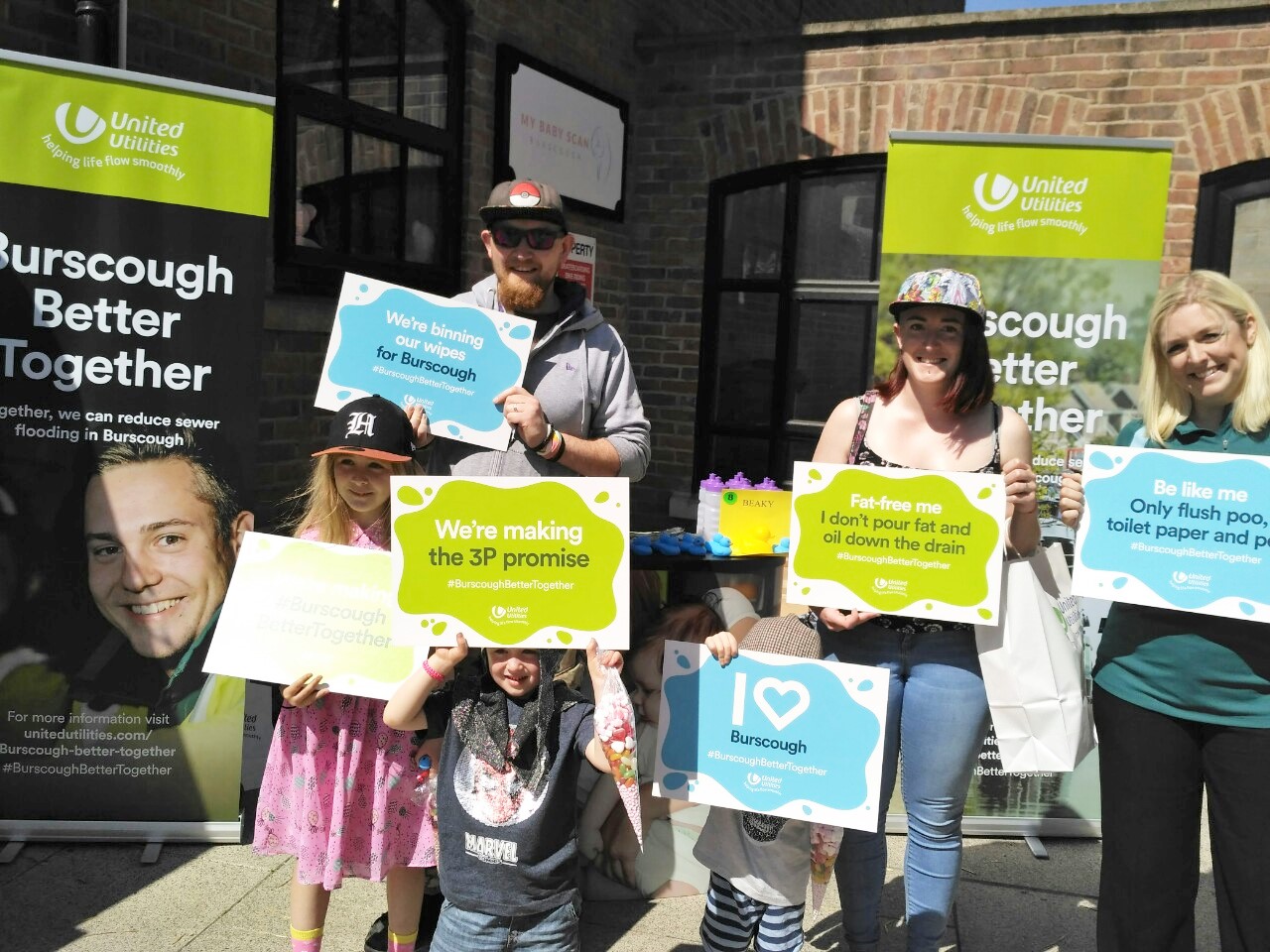 We've got lots more to come over the next few months. Keep checking this page for updates on our activities!
Upcoming events