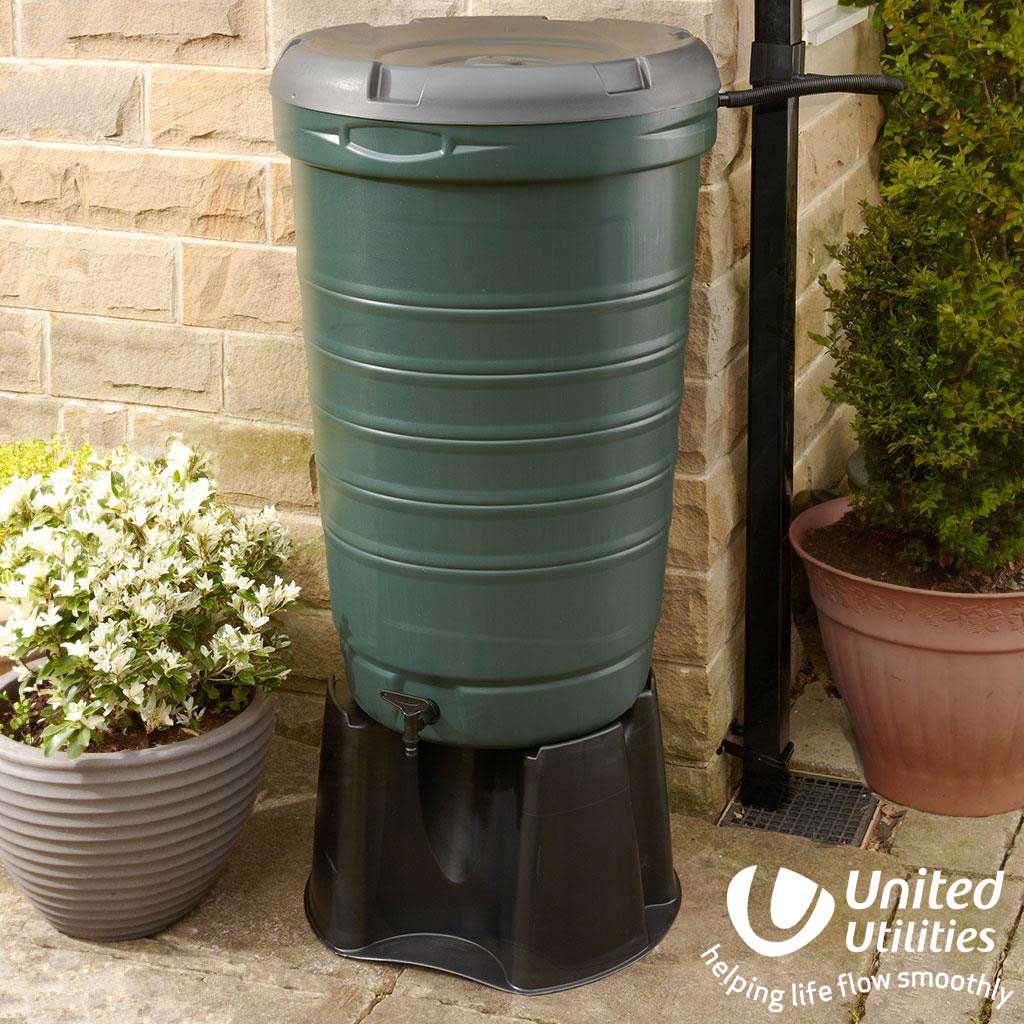 1. This free competition is open to United Utilities Water Limited's (UUW) customers.
2. Employees, agencies or suppliers of UUW and the group of companies of which UUW is part (UU Group) may enter this competition but in the event that such person wins this competition they hereby agree to donate the prize to a charity of their choice. UUW's decision in relation to eligibility to enter shall be final.
3. To take part in this competition answer our Facebook poll "How many litres of water does a hosepipe or sprinkler use per hour?" correctly on the post on United Utilities' Facebook.
4. Entries through any agents or third parties will not be accepted.
5. Only one entry per Facebook account is permitted and so the first entry submitted by each Facebook account will be accepted to take part in this competition in accordance with these Terms and Conditions and any subsequent entries from the same Facebook account will not be accepted and will be automatically disregarded.
6. By entering this competition, you are deemed to have accepted these Terms and Conditions and agree to be bound by them.
7. Closing date: All entries must be posted on Facebook by 5pm on Monday 16 July 2018 (or such other date as UUW may specify). All entries received after the closing date and time will not be accepted and will be automatically disregarded.
8. The UU Group does not accept responsibility for network, computer, hardware, software failures or technical failures of any kind, which may restrict or delay you submitting an entry by the closing date.
9. The prize is a 190 litre water butt kit worth a total value of £29.99, this includes a push fit lid, hose connector tap, stand and rain diverter kit, 20 inches long, which fits standard 68mm round plastic downpipes, or 65mm square plastic downpipes. Cost of installation is not included. Any costs outside of the water butt kit is the responsibility of the winner. There will be one winner. The prize is subject to availability and we reserve the right to substitute the prize for a prize of equivalent or greater monetary value. There is no cash alternative to the prize. The prize is non-refundable and non-transferable. Subject to clause 4, the prize cannot be claimed by any third party on your behalf.
10. The entries will be judged by an independent judge who will select the winner who, in the judge's opinion at their complete discretion, submits the most interesting way to save water.
11. The winner will be notified via Facebook by 5pm on Tuesday 17 July 2018 (or such later date as UUW may determine).
12. If the successful applicant is a business or corporate customer of any member of the UU Group, the prize will be donated to a charity of the winning applicant's choosing.
13. If UUW is unable to contact the winner within 14 days of the notification date referred to in clause 11 then UUW shall select a replacement winner in accordance with clause 10 above.
14. UUW's decision is final and binding in all respects on all entrants and we will not enter into any further correspondence.
15. Please allow 28 days for delivery of the prize. UU will not be responsible for the prize (or any part of any prize) being lost, damaged or delayed in the post.
16. The prize winners' name and county can be obtained for a period of one month after the notification date, by writing to us at the address set out below and stating the name and date of the competition.
17. By entering into this competition you:
a. confirm that you are eligible to do so and are eligible to claim any prize you may win; and
b. agree and hereby consent to allow any member of the UU Group to use your name, details and photo (and any accompanying material submitted as part of your entry) on any media for advertising and publicity purposes in relation to this competition and for any other reasonable promotional purpose without additional remuneration.
18. This competition, and any dispute or claim arising out of or in connection with it, shall be governed by and construed in accordance with English law.
19. UUW reserves the right to amend these terms and conditions at any time.
20. Where applicable, information provided by you in entering this competition will be used in line with UUW's Privacy policy.
21. The UU Group takes the use of personal data extremely seriously and so if you have any queries regarding the use of your personal data by the UU Group please do not hesitate to contact us at the address referred to below.
22. UUW's contact address is: Water butt competition, Marketing Department, United Utilities Water Limited, Lingley Mere Business Park, Lingley Green Avenue, Great Sankey, Warrington WA5 3LP (company number 02366678).