Wednesday 21 - Sunday 25 July 2021
Visiting Tatton Flower Show this Summer? Come and say hi at our United Utilities stand - The Watering Hole, or take a look at our Garden of Resilience! You can even grab yourself a FREE water bottle!*
We're passionate about saving water – and know that keeping your garden looking blooming marvellous can mean using a lot of it! That's why we've come up with some top tips and tricks to help you save water and help the environment - while still enjoying your garden.
The Royal Horticultural Society (RHS) estimates that as much as 205 billion litres of water per year is used by homeowners outside. That's enough to fill one billion water butts!
Making small changes can contribute to more than water saving – it can also reduce surface water run-off and flood risk, promote healthier soils and create stronger more climate-resilient gardens.
A garden inspired by a nation
We're proud to display our Gold Award-winning garden design, 'Garden of Resilience' at this year's RHS Tatton Park Flower Show. The innovative space has been designed by award winning gardener Leon Davis.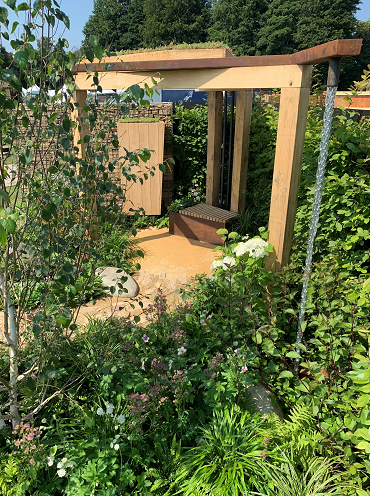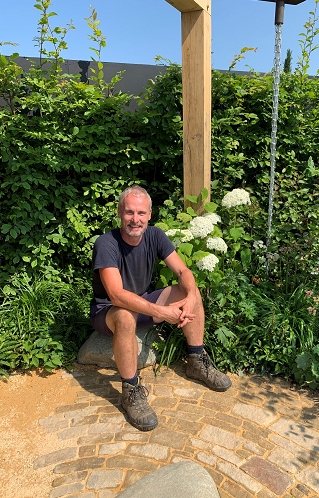 The whole nation has been impacted in one way or another during the Covid-19 crisis, and it was brilliant to see our communities come together to support the NHS and our Keyworkers. During these challenging times, people of the North West were forced to dig deep and draw on their own wells of resilience – which mirrors the idea behind creating our very own 'Garden of Resilience'.
The garden comes alive when it rains, adapting to extremes of weather and re-uses water to create a resilient, soft landscape, improving biodiversity, air quality and overall well-being. Ultimately, it celebrates water, respecting it and conserving it for times of need.
You can take your own inspiration from the garden – as it showcases how we can manage weather extremes in our own gardens, including drought resistant plants, flood resistant plants and plants that reduce surface water run-off or slows it down.
As part of our partnership with the RHS, after the show the garden will be permanently located at RHS Garden Bridgewater in Salford – one of the largest gardening projects undertaken in Europe in recent years.
Add mulch for moisture
Adding mulch, such as wood chip or bark lets the rain through and reduces soil evaporation.
Use a watering can instead of a hosepipe
Direct the water at the roots where it is needed, rather than the leaves.
Use a water butt
Store rain water for use during dry spells – plants actually prefer rainwater.
*Water bottles subject to availability. One per customer.