If you have a water meter, we charge you for every cubic metre of water you use. 1 cubic metre equals 1,000 litres of water, and this costs around £3.20. Don't forget, your bill also includes standing charges.
1,000 litres of water is equivalent to:
3,300 cups of tea
28 showers
13 baths
flushing the toilet more than a hundred times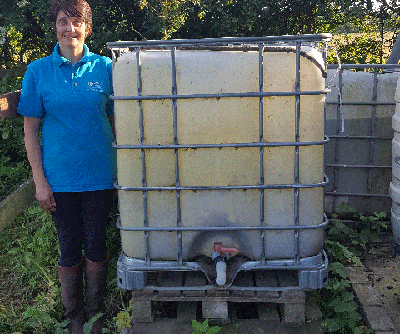 Jill Marshall from United Utilities pictured next to a water butt containing 1 cubic metre of water.
You can find out more about how your bill is worked out here.