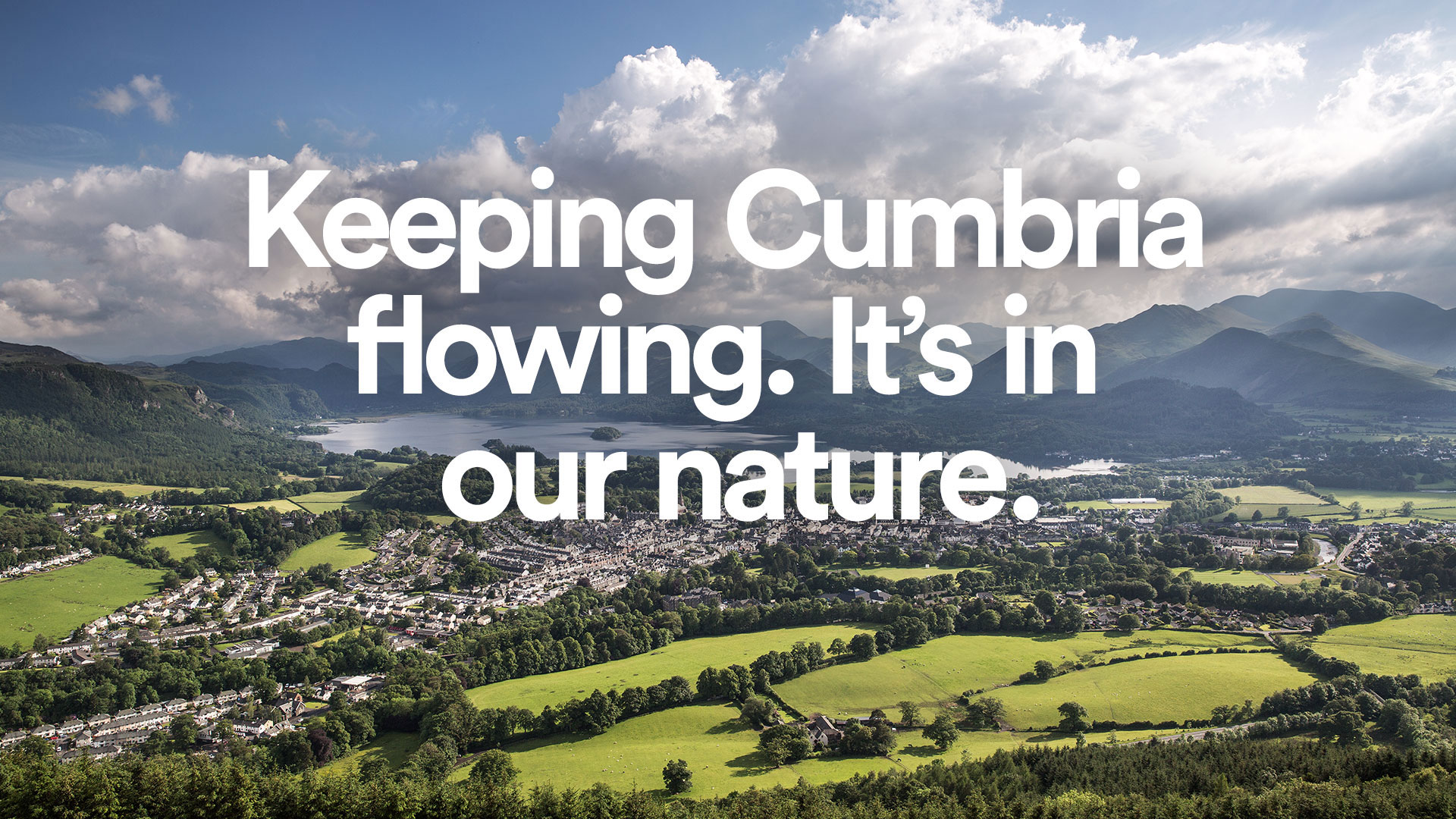 About the project
Take a look at the pipeline route and the considerations we have been making throughout the process


Where will the pipeline go?
Follow the route using satellite imagery, that shows exactly where we plan on constructing the new pipeline

PROJECT OVERVIEW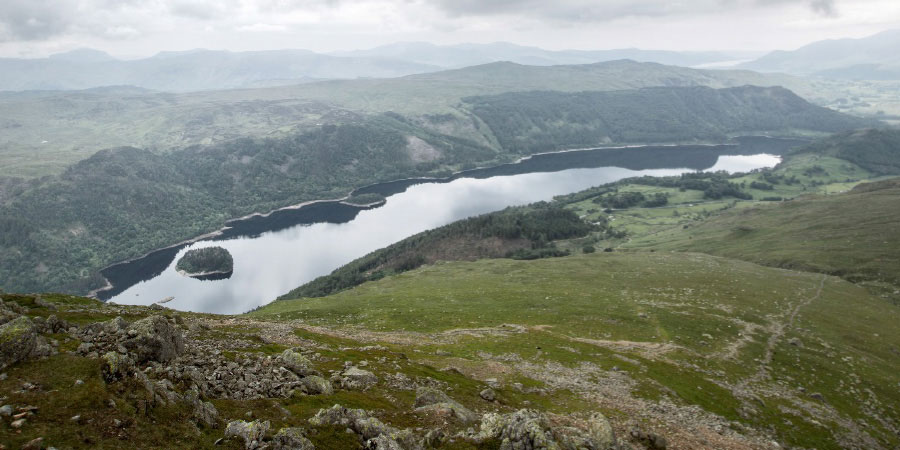 We are planning to link West Cumbria to the rest of our regional water network.
A new supply pipe for West Cumbria would mean Ennerdale Water, plus a number of other protected habitats, would no longer be used for drinking water supplies while ensuring there's enough water on tap for the area's households, businesses and the environment long into the future.
The project will involve a major new pipeline from Thirlmere to West Cumbria, a new water treatment works, pumping stations and underground service reservoirs.
This will enable us to tap into the spare capacity at Thirlmere reservoir so that it can supply water to 80,000 people and businesses in Allerdale and Copeland
Circa £300 million investment
Approx 100 kilometres long
Project in use by March 2022
SUSTAINABILITY & RESILIENCE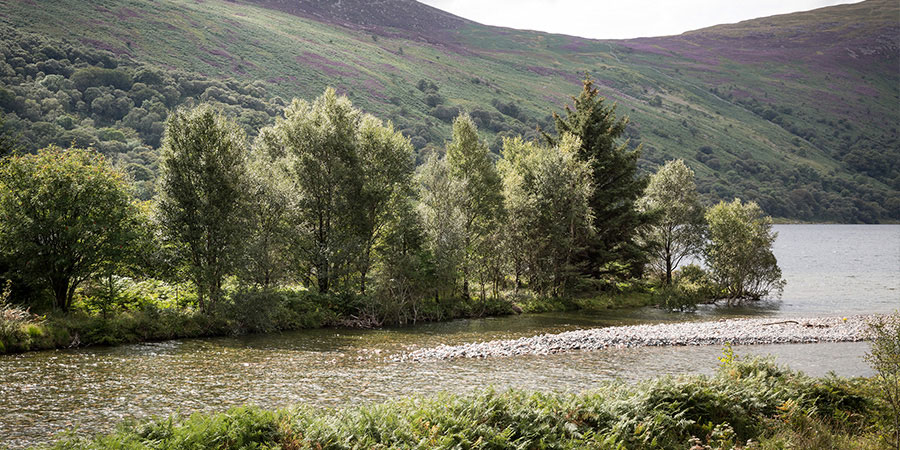 As part of carrying out a project of this size and scale we are required to do an Environmental Impact Assessment.
Part of this assessment is to look at designated sites and sensitive habitats and to assess the types of species that are present and what mitigation we need to do to ensure their protection. The assessment will focus on habitats such as:
Ancient/semi-ancient natural woodland
Important hedgerows
Becks/gills
Ponds and grasslands
It will also look at protected and/or valued species such as:
Great crested newts
Toads
Red squirrel
Bats and badgers
Otters
Birds
Butterflies
Mussels
WEATHER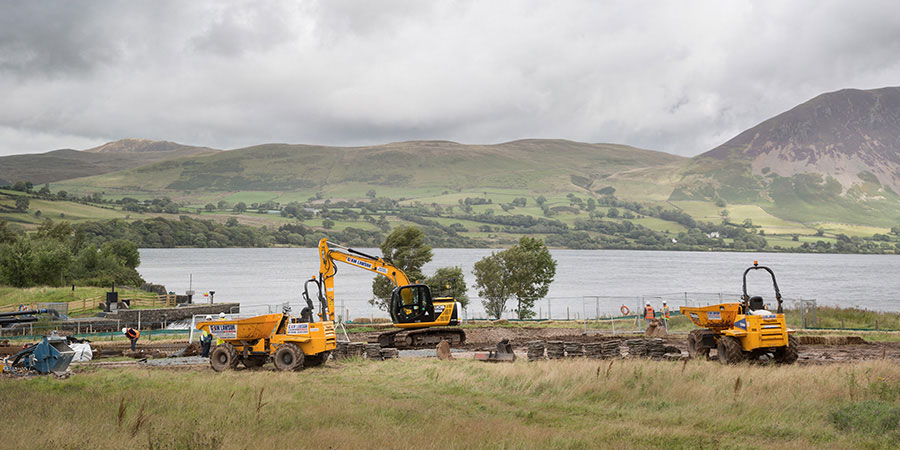 We know the weather is a key topic of conversation in Cumbria and it is for us too.
Cumbrian reservoirs supply 30% of the North West's water supply and we rely on the plentiful rainfall to replenish those waterbodies. But we need to be mindful of the sometimes harsh conditions when carrying out a project of this scale.
To ensure we are working in land when we will do minimum damage means we are planning to do most of our work in fields in the spring and summer months. For this project that means you can expect to see us digging in Spring/Summer of 2017 through to 2019.
By avoiding the wettest months of the year and the harshest weathers we hope to reduce the disruption to land and provide the safest working conditions for our workforce.
ENGINEERING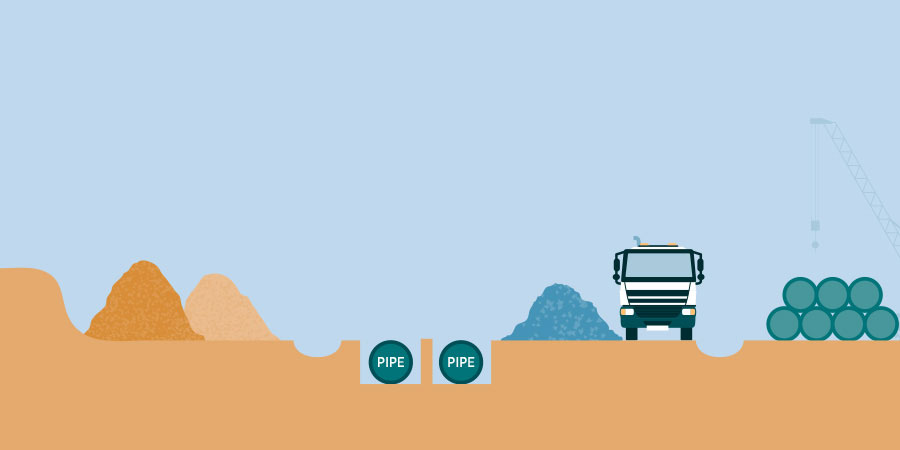 Open cutting easement methods
Open cutting is the traditional method of pipe laying where a trench is excavated along the route and the pipe is laid within it. The easement is the area on both sides of the trench which is required to lay the pipe.
We will also open cut rivers.
The stream will be flumed for half of the crossing point while the pipe is laid in the other half. This will then be swapped and repeated to lay the pipe in the remaining half.
ARCHAEOLOGY (2)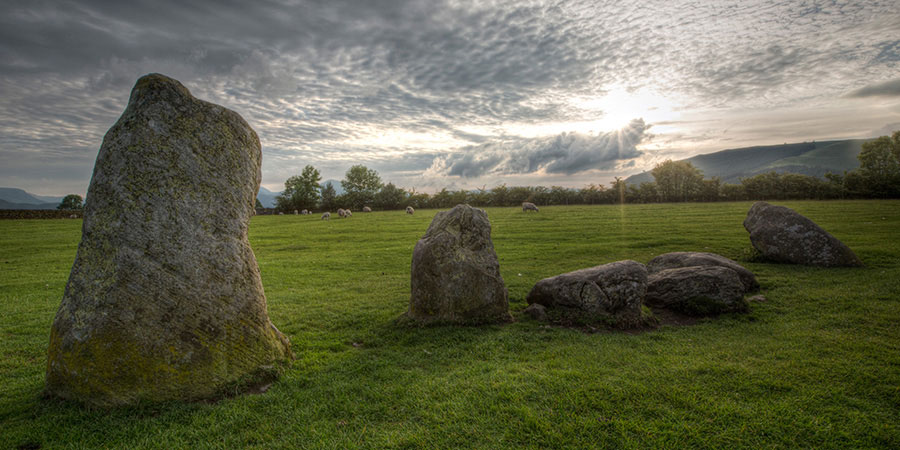 As does the engineering progresses, so too does the level of archaeological assessment.
Working with our Archaeology consultants, we have been busy assessing the preliminary route options undertaking :-
Desk Based Assessments
Walkover Surveys
Supporting the SI and boreholes we are now undertaking
Watching Briefs
Geophysical Surveys
A total of 379 archaeological remains and historic buildings, and 20 Historic Landscape Types (HLTs) have been identified within the study area. These include such places as:
Church of St Bridget which is a Grade I Listed Building
Isel Hall which also a Grade 1 listed Building
Settlement 25m South East of Gatra which is a Scheduled Monument
Roman road from Maryport to Papcastle
One of the most iconic landmarks in the area of the project is the Castlerigg Stone Circle. The stone circle is perhaps the most atmospheric and dramatically sited of all British stone circles, with panoramic views and the mountains of Helvellyn and High Seat as a backdrop. It is also among the earliest British circles, raised in about 3000 BC during the Neolithic period. Our pipeline has been designed to ensure we are well away from such a precious part of our countries history.
ENGAGEMENT (3)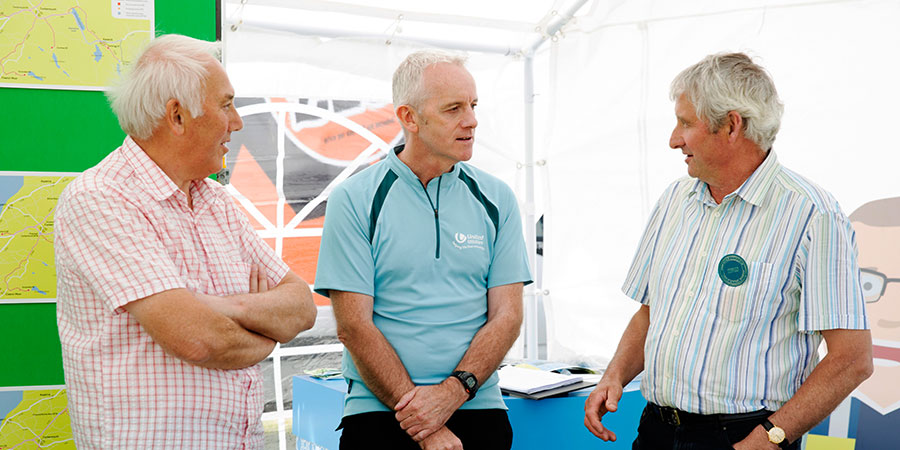 Throughout 2014 we asked for your views and comments on our proposals. We provided details of what we need to build and location options.
We also presented information on three potential routes for the new pipeline and locations for the new water treatment works: near to Thirlmere reservoir, in the Cockermouth area or in the Bothel Moor area.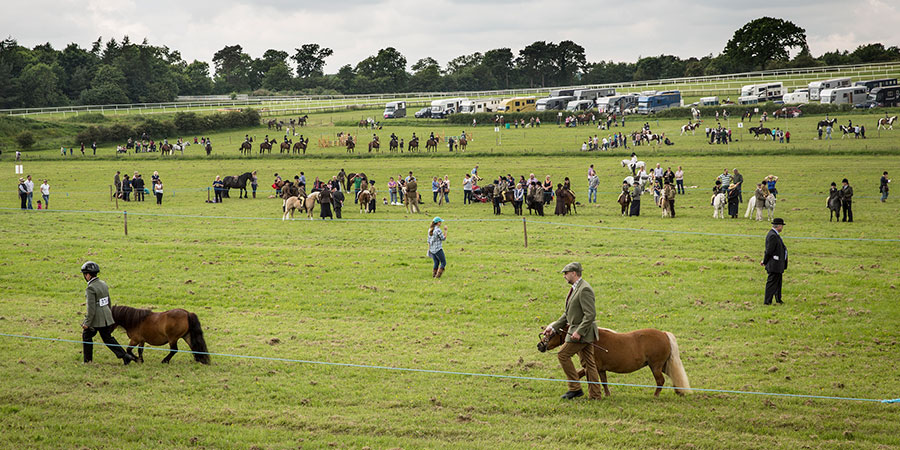 To make sure as many of you as possible had the opportunity to have your say, we've used lots of different approaches to enable you to tell us what you think.
Spring and summer newsletters posted to over 40,000 properties.
75 meetings with different organisations, including planning authorities, parish councils and a range of community groups
Dedicated website to enable online feedback: www.unitedutilities.com/cumbria
Eight public exhibitions in March and July 2014 providing information and enabling discussions with our team. The exhibitions were advertised through leaflet drops, social media, radio and newspaper advertisements
Two exhibitions specific to landowners and farmers.
Attendance at 11 country shows in Cumbria between August and October 2014, with our team on hand to answer questions
Consultation questionnaires for completion online, at public events or by post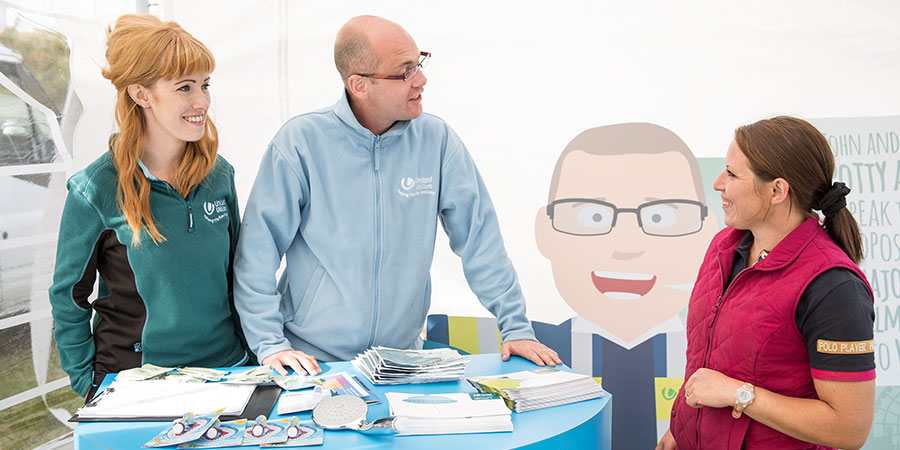 We'd like to thank everyone for taking the time to respond and helping us understand your views and opinions. They are really valuable in shaping our plans for West Cumbria.
In total, 168 completed questionnaires were returned, either at our public events, via post or online.
Although we now have a preferred route we still have a long way to go and a lot more consultation before we are ready to start building. It's really important to use that we keep you updated as we progress. We are already organising further opportunities such as today for you to find out more about our developing plans, ask questions and give us your views. We will be holding further public events throughout 2015 and will also be specifically contacting local schools, town and parish councils, local community groups and getting the view of those of you who commute through the area on a regular basis.
We are aiming to submit a planning application in 2016, and start construction from 2017 onwards. You can keep up to date by visiting our website: www.unitedutilities.com.
OUR RESPONSE (4)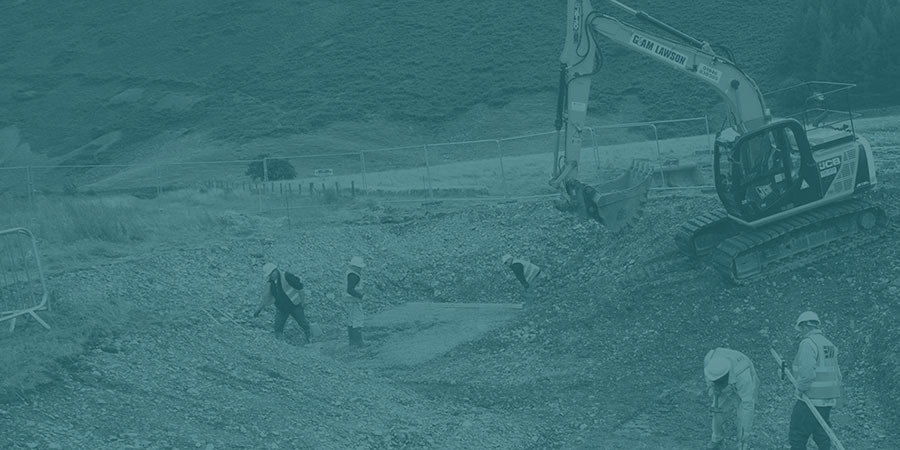 Q. Is there anything else we should be considering in the design of the project?
A. Minimising traffic disruption was the most important issue for those who responded. Other concerns, such as minimising landscape damage and any impact on tourism and livelihoods, were also raised.
We have taken this feedback on board and most of the pipeline route will now be across land rather than in the road. Our construction work will unfortunately generate extra traffic for a temporary period. The new preferred route will help minimise this disruption, as well as giving as much advance warning as possible.
Most of the new infrastructure will be buried out of sight once construction has finished. As we continue our planning, we'll be exploring opportunities to enhance the local environment where we're carrying out our work.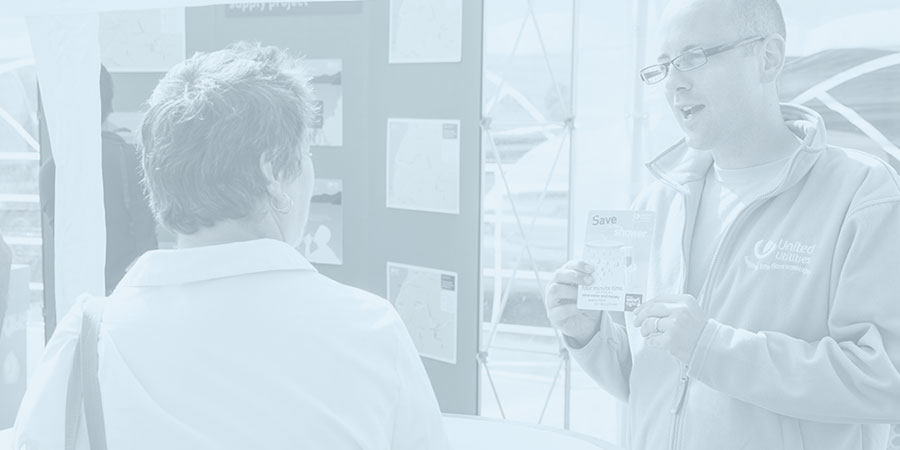 Q. Can we improve communications further? Is there anything else we could do to gather views and opinions on our proposals?
A. We received a number of comments about how we've carried out our communications so far, including ideas for improvement.
Many people requested to be kept informed as the project progresses - preferably by email with links to the website or by post. Others asked not to be contacted again.
Some of you felt we needed to communicate more widely, for example with schools and more local community groups. Others asked for much greater information to be provided on project details, costs and potential impacts.
We have listened to your feedback and appreciate that we need to continue to raise awareness and keep you up to date.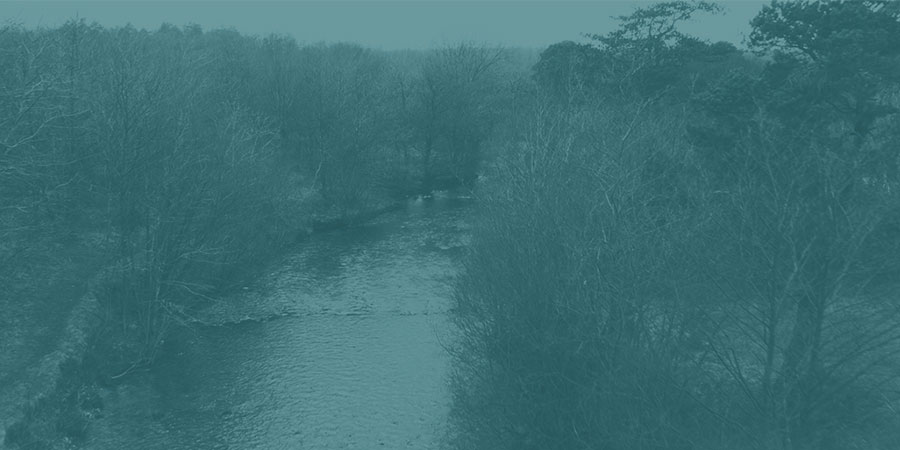 Q. Are there other options we should be exploring?
A. Many of you asked why we cannot continue to use Ennerdale Water.
Others questioned why the rare wildlife should have priority over water supplies.
Extensive investigations have been carried out to explore ways to improve the River Ehen to help protected wildlife such as the freshwater mussel and salmon. These have concluded that stopping use of the lake for water supply will help ensure the future survival of these sensitive species.
Our legal permission to take water from Ennerdale will be removed and so we have to find a replacement source of water. The rare wildlife in the River Ehen is internationally protected, but current river flow conditions are preventing the wildlife from flourishing as it should.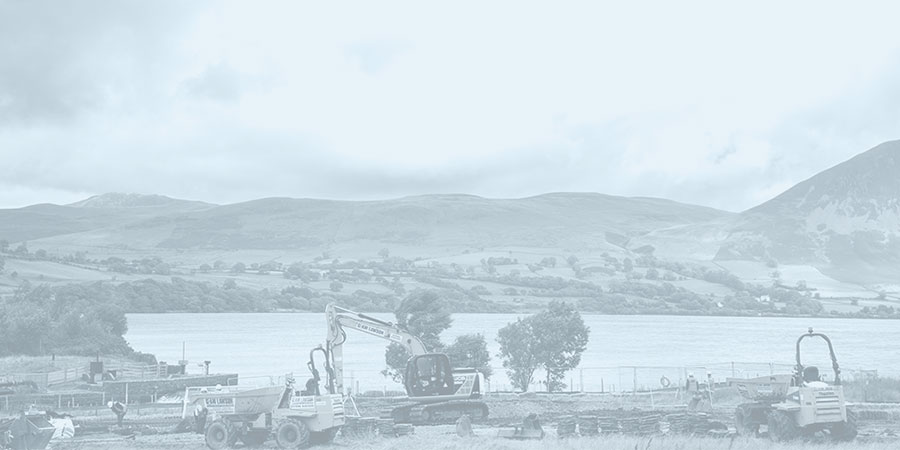 Views on the location of the water treatment works and pipeline route...
Some people felt that there was not enough information about our plans at this stage to provide a view on the options presented.
We've been investigating a number of possible pipeline routes and water treatment work locations based on your feedback.
This final selection took into consideration a range of factors, including energy use, costs and impacts on the public, landscape and ecology. Your feedback helped inform this decision.
ENVIRONMENT & WILDLIFE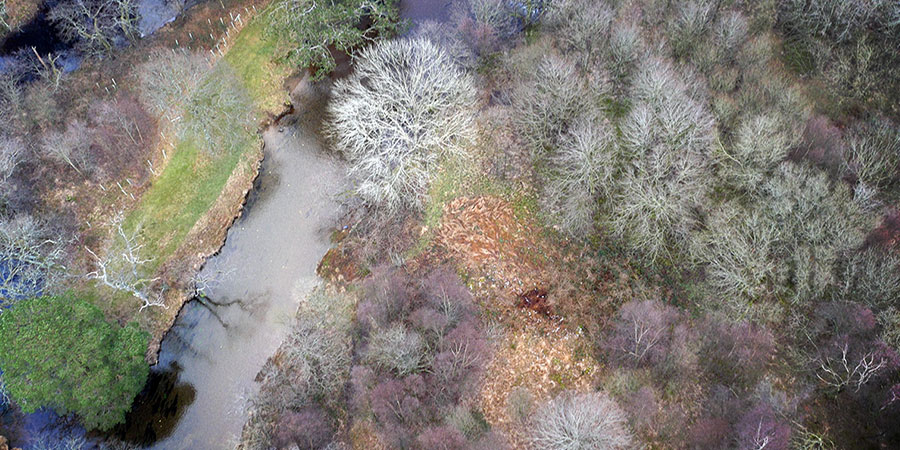 Ennerdale has supplied people with water for more than 150 years and its landscape has, to some extent, been shaped by that.
There is a weir and a treatment works at one end and it's an important source of supply to some 80,000 West Cumbrians.
The Environment Agency has told us we need to stop taking water from Ennerdale altogether, and we want to give the whole valley back to nature as soon as we can. New boreholes near Egremont will halve the water we take as soon as next year. But, our plans to supply all West Cumbria's homes and businesses from Thirlmere reservoir instead mean we will not only be able to stop taking water from Ennerdale within eight years, but other natural environments like Crummock Water and Overwater too. This could be good for all sorts of wildlife and it is a much more secure and sustainable water source to support a growing economy.
We have already started to help the River Ehen by putting in place a scheme to realise new boreholes in South Egremont meaning we can take less from Ennerdale. Recently we have painstakingly restored a pretty Cumbrian stream which has spent the last 40 years running through a concrete pipe.
Ben Gill was diverted into the lake to quench the thirst of booming 1970s Copeland. We have restored its original confluence with the River Ehen allowing gravel and small stones to transfer naturally from Crag Fell, which experts believe will provide a great spawning ground for fish and an ideal living environment for young freshwater mussels.
INNOVATION & CHALLENGES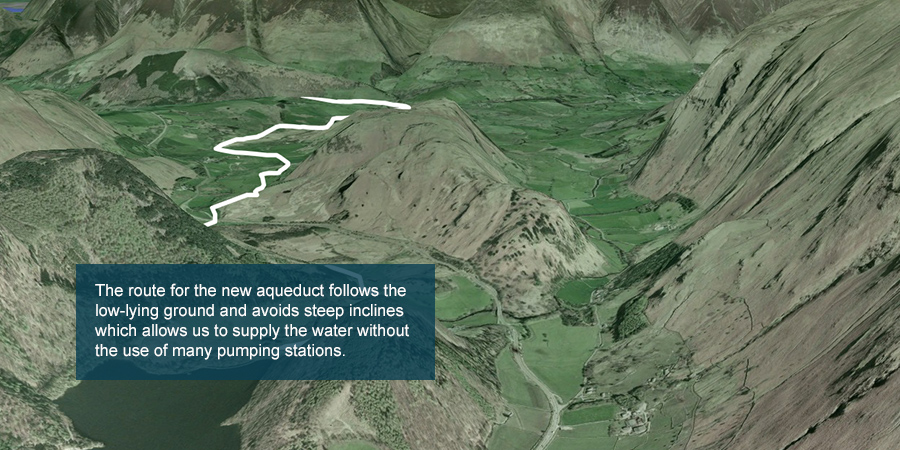 The route we have chosen follows the low-lying and avoids steep inclines which allows us to supply the water without the use of many pumping stations.
---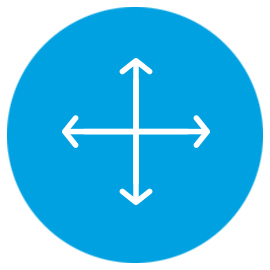 Size and scale
The large diameter trunk main (raw water – ie. untreated) is approximately 32km long, and the network (after the water has been treated) is 37km long and varies in diameter from 500mm to 700mm.
---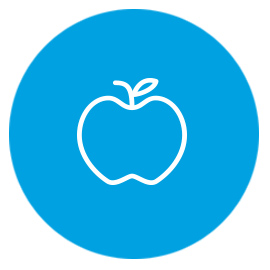 Gravity
To ensure the pipeline operates properly and we do not let groundwater back into the pipe we have to ensure it is pressurised by the water inside it. This means we have to route the pipe through the low lying areas to maintain this pressure (or hydraulic gradient) to avoid costly pumping and excessive digging through both very hard rock or excessive wet ground.
---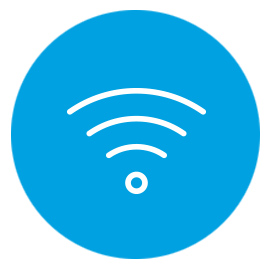 Fibre optic cable
This is planned to be laid within the easement along the route of all the new mains. This will allow the pipelines to be monitored and partially controlled at the new Bridekirk WTW.
---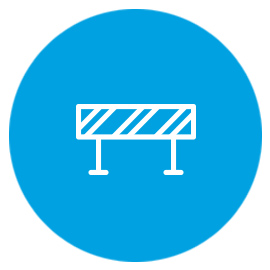 The obstacles
Very hard rock, very wet peaty ground, numerous river and stream crossings, major and minor roads, high pressure gas main, overhead electricity cables and pylons, private housing and gardens, ecologically sensitive woodland and rivers, archaeological sensitive areas.
LEGACY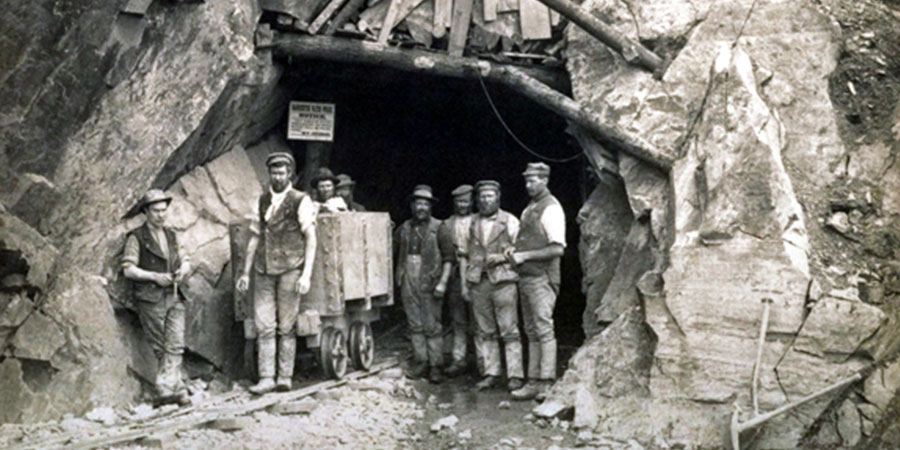 The Thirlmere Aqueduct, a feat of Cumbrian Victorian engineering, brought hope and prosperity for one of England's most successful cities around 120 years ago.
The aqueduct which starts at Thirlmere reservoir, near Keswick, delivered its first drop of life-giving Lake District water to industrial revolution Manchester on October 13 1894 after a mammoth eight-year construction project involving 3,000 men.
And today, thanks to our investment it's as good as ever, carrying up to 220 million litres of water the 83 miles to Lostock using only gravity. There isn't a single pump in any of its pipes, conduits and tunnels.
Thirlmere was one of three potential sources of water eyed up by Manchester in the 1870s. The city was in the grip of the industrial revolution and its local supplies were running out fast. Today the reservoir supplies communities in Keswick, Lancaster and the Fylde Coast too.
One of the things which attracted those early water prospectors was Thirlmere's height above sea level, because they needed to get water to Manchester by gravity. There are no pumps anywhere along the aqueduct. It takes water about 36 hours to reach Manchester this way travelling at about walking pace. To take the same amount of water there by road would mean something like 10,000 tankers a day on the M6. It doesn't bear thinking about.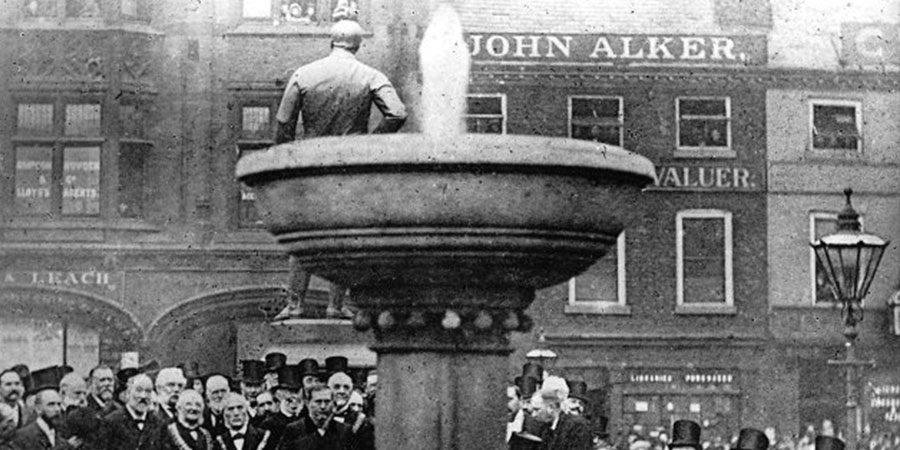 When the first water gushed from the specially-constructed ceremonial fountain in the city's Albert Square on October 13 1894 there was jubilation. Onlookers stood with cups to get their first sip. It was literally a life-saver. In the mid 1800s, lack of clean water in England's booming cities was claiming lives.
As these pictures show, life on a Victorian building site was not safety conscious. Men wore flat caps and sturdy shoes and were equipped with little more than picks and shovels, with the odd bit of dynamite.
When you think of the technology the Victorians had available you have to take your hats off to them. In places, the aqueduct is hewn directly from rock and one story has it that two teams of navvies started on opposite sides of the mountain at Dunmail Raise, near Grasmere, and met in the middle just eight inches off centre. That's quite some feat: it makes the current project seem simple in comparison!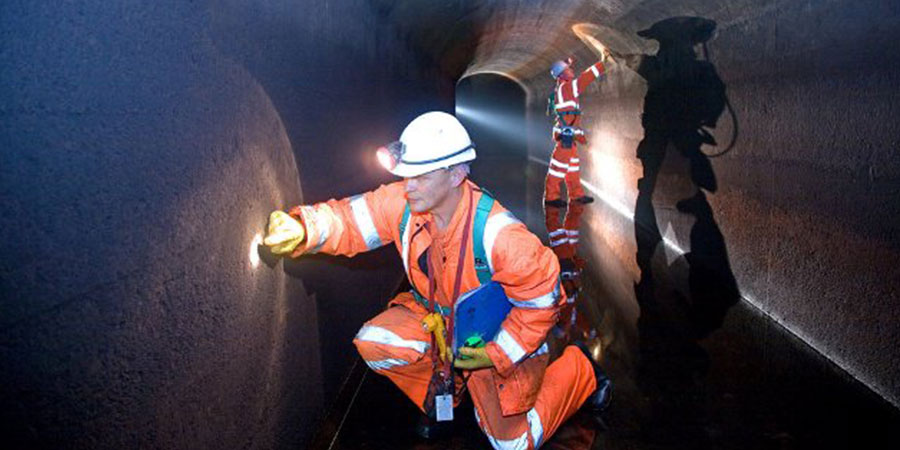 Aqueduct complete in 1894
Water takes about 36 hours travelling by gravity at walking speed to get from Thirlmere to Manchester
Originally it was 92 miles long and ended in Prestwich
These days it ends in Rostock near Bolton and is 83 miles long
Thriller provides about 11 percent of the north Wets's water (one glass in every nine), supplying about 8000,000 people
It took 8 years to build
SLIP LINING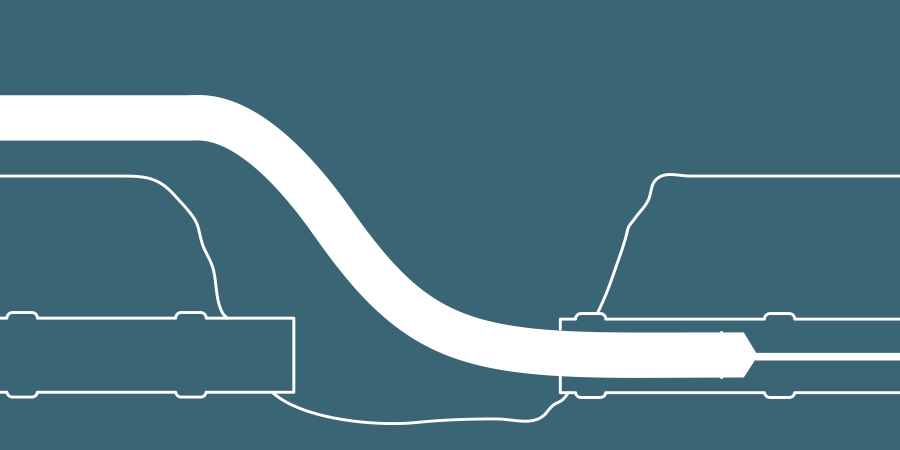 What is slip lining?
This is where we utilise an existing buried pipe within the ground and thread a smaller diameter pipe into it (we slip a lining pipe into the existing). The existing pipe is purely used as a conduit for the new pipe and does not have a structural use when we are finished. This saves large amount of excavation and disruption to landowners, as well as cost, as we only have to excavate certain locations.
GLOSSARY OF TERMS (4)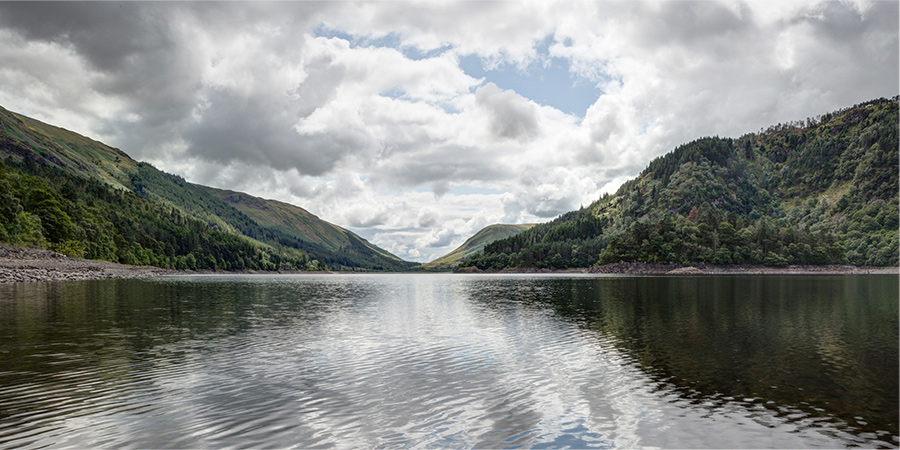 Abstraction
Water abstraction is the process of taking water from any source, either temporarily or permanently. Environmental controls may be placed on abstraction to limit the amount of water that can be removed. We will need to stop using Ennerdale as a source of water by 2025, as the Environment Agency has confirmed that it will withdraw the abstraction licence for Ennerdale.
Slip lining
A new pipe with an outside dimension smaller than the inside dimension of the host pipe is either pulled or pushed into the host pipe. We are slip lining parts some parts of the new network pipeline.
Resilience
We need to ensure that we have sufficient water available to support Cumbria's growing tourist industry and water demand, now and in the future.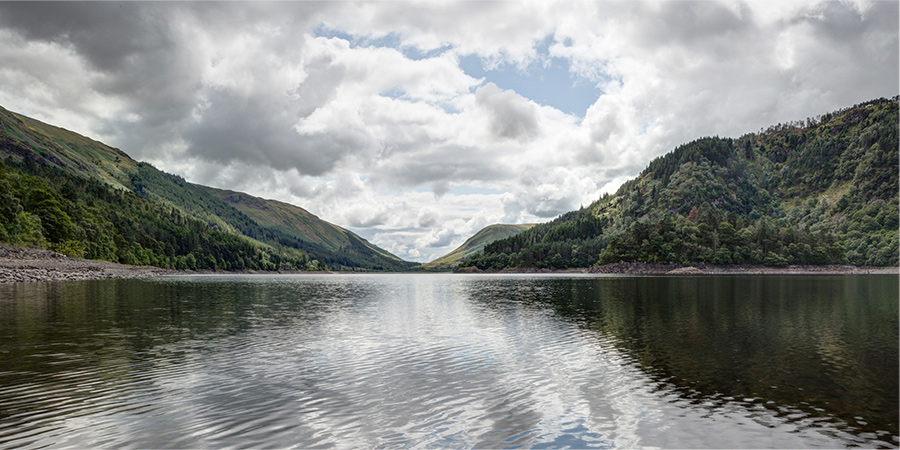 Thirlmere
Thirlmere, a man-made lake, was constructed in the 19t Century to provide the burgeoning industrial city of Manchester. Thirlmere is filled up entirely by rainwater, the streams bringing it down into the lake.
Thirlmere Aqueduct
Completed in 1894, the Thirlmere aqueduct is a feat of Cumbrian Victorian engineering, originally built to deliver water to industrial revolution Manchester. Thirlemre provides about 11 per cent of the North West's water, supplying about 800,000 people.
Boreholes
A borehole is a narrow shaft bored in the ground, either vertically or horizontally. A borehole may be constructed for many different purposes, including the extraction of water or other liquids.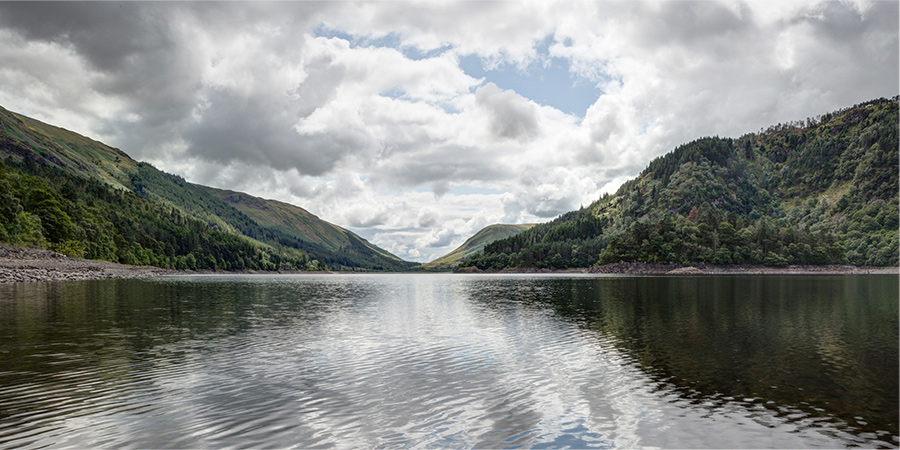 Easement
A legal right to use property owned by another party for a special purpose.
Confluence
The meeting of two or more bodies of water. It refers either to the point where a tributary joins a larger river, called the main stem, or where two streams meet to become the source of a river.
Wastewater Treatment Works (WwTW)
Sewage, from household wastewater and surface runoff is collected and treated suitable for disposal as discharge into rivers and seas and reused for fertiliser.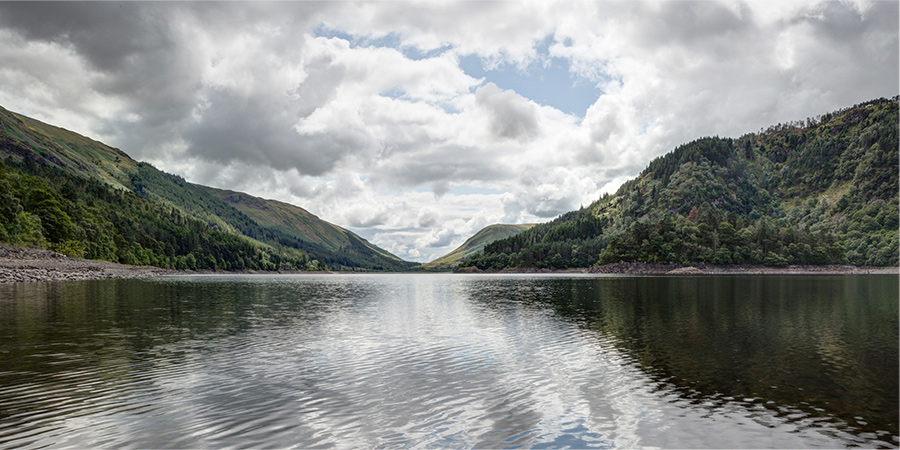 Ennerdale
We will need to stop using Ennerdale as a source of water by 2025, as the Environment Agency has confirmed that it will withdraw the abstraction licence for Ennerdale.
Castle Rigg Stone Circles
Among the earliest British sites, the stones were raised in about 3000 BC during the Neolithic period. Our pipeline has been designed to ensure we are well away from such a precious part of our countries history.