Mrs Bernice Law
Independent Member
Position: Independent Chair of YourVoice panel
Bernice has worked in public service in the North West, mainly in Local Authorities for almost forty years, working latterly as the Chief Operating Officer and Deputy Chief Executive at the North West Development Agency. She was Chief Operating Officer for Liverpool Capital of Culture in 2008. Her most recent role was Operations Director at Liverpool Vision, the Mayor of Liverpool's economic Development Company.
Bernice has held a number of non executive positions at Merseytravel, Marketing Cheshire and the Liverpool and Merseyside Theatres Trust.
Bernice is very active in the community. She is a school governor and has been a member of the Cheshire Advisory Committee which appointed Magistrates to the Cheshire bench.

Mr Andrew White
Consumer Council for Water
Position: Economic & Social Representative

Andrew is Senior Policy Manager for the Consumer Council for Water (CCW), the statutory body which represents the interests of Water and Sewerage customers in England and Wales.
He has almost three decades experience of regulation and consumer representation within the UK Water Industry. During this time he has held positions with Ofwat, WaterVoice and CCW and worked closely with United Utilities and other water companies to help secure significant service and performance improvements for customers. He has led the work to represent the interest of the region's customers at the last four price reviews.
Andrew has led CCW's national work on Fair Charging and Affordability since 2006. In this role he has helped gain recognition for the need for water affordability to be addressed and influenced the policy response. His recent work on the implementation of the Governments guidance on social tariffs has led to the introduction of schemes that are now supporting more than three quarters of a million financially vulnerable customers through lower bills.
Andrew currently heads up CCW's social policy team which has responsibility for consumer protection, charges and tariffs, affordability, debt, customer vulnerability and business customers. He also leads the consumer body's work across the North of England.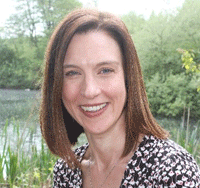 Deborah Murray
Assistant Executive Director, Groundwork Greater Manchester
Position: Economic and Social Representative
Deborah joined the Your Voice Panel in July 2020. In her day job she is Assistant Executive Director at Groundwork Greater Manchester, a charity committed to creating a greener, more resilient city region with stronger, healthier communities, responsible businesses and enhanced prospects for all local people. Deborah is responsible for directing Groundwork Greater Manchester's Development Strategy, with a particular focus on corporate partnerships and measuring the impact and social value of its work. She also oversees the delivery of its Community Engagement and Sustainable Business Services, ensuring these are delivered to the highest standards and are meeting the needs of the organisation's funders, clients and beneficiaries.
Prior to joining Groundwork Deborah worked in consultancy, as an Associate Director in DTZ's (now Cushman and Wakefield) Public Sector team. Here she managed a range of multi-disciplinary commissions and advised clients throughout the North West on all aspects of regeneration and development. As a qualified town planner, Deborah has also worked in the public sector, spending her early career in the Planning Policy and Regeneration teams at local authorities in Wigan and North Liverpool.

Mr Damian Waters
Confederation of British Industry
Position: Economic & Social Represenative
Damian was appointed Regional Director of CBI North West in January 2003 having previously been Assistant Director for the CBI North West and North Wales.
Damian studied Business and Finance at the North East Wales Institute of Higher Education and Lancashire Polytechnic between 1988 and 1991, obtaining first an HND and then a BA (Hons). He has worked as an accountant for an oil refining company and a production director for a manufacturing business in North Wales.
Damian is a member of the Nuclear Network North, the Centre for Global Eco-Innovation Advisory Board and a member of the Court of Governors of Lancaster University and The University of Manchester. For ten years he was Chair of Governors of Britain's largest primary school. Damian is a Director of The Wild Media Foundation and a Trustee of The Cheshire Wildlife Trust and the People's History Museum.

Mr Alistair Maltby
The Woodland Trust
Position: Environmental Representative
Alistair Maltby is the Woodland Trust's newly appointed Director of Estate and Woodland Outreach. This diverse department takes a lead on development of innovative programmes to further the charity's objectives, including environmental carbon and landscape scale afforestation projects. It provides specialist support to the Trust on estate management and property through a team of its most experienced foresters and chartered surveyors. It ensures there is a resilient supply chain of UK & Ireland sourced and grown trees, and fulfils the centralised supply of millions of trees annually to outreach projects throughout the UK.
Alistair was previously Operations Director at the Rivers Trust. He is a Chartered Environmentalist, a Fellow of the Institute of Fisheries Management, and a Winston Churchill Fellow on the topic of climate change and rivers.

Dr Tayo Adebowale
North West Floods and Coastal Committee (Environment Agency)
Position: Environmental Representative
Dr Adebowale is a Chartered Environmentalist, and Chartered Water and Environmental Manager, with over 30 years of experience. She provides independent advice to a wide range of clients under the trading name of Cirkadia. She is the Environment Agency Appointed Member for Sustainability, on the North West Regional Flood and Coastal Committee.
Dr Adebowale has over 9 years' experience as a Non-Executive Director within the public sector (Natural England, and the Forestry Commission), helping shape environmental policy and strategy. She is a member of the Design Council's Cabe 'Built Environment Expert (BEE)' Panel.
Her portfolio includes environmental projects relating to strategy, policy, sustainable development and sustainable business management / green economy (including energy and resource efficiency), wastewater treatment, water quality and management, land management and regeneration, environmental impact assessments, academia, stakeholder dialogue and partnership building, and environmental auditing.

Mr Allen Creedy
Federation of Small Businesses
Position: Economic & Social Represenative
Allen is the Chairman of the Water, Energy, Environment and Policy Unit for the Federation of Small Businesses, the UK's largest business member organisation with more than 200,000 members.
Allen has more than 30 years' experience of working at a senior level in local authorities, the European Commission and now as a consultant to the Water and Energy sectors.
Allen is a practising chartered town planner and environmentalist. He represented the FSB members' interests at the last price review and is involved in designing the codes for practice and framework for 2017 water market liberalisation and ensuring that the views of small businesses are taken into account by regulators and water companies.

Keith Ashcroft
Environment Agency
Position: Environmental Representative

Keith is a Deputy Director with the Environment Agency and Area Manager for Cumbria and Lancashire. He is an experienced senior environmental leader, leading a multi-disciplinary team of 400 environmental professionals delivering wide ranging environmental protection, regulation and improvement in North West England. He has provided strategic leadership of major incident response and recovery as well as sponsorship of major flood risk infrastructure development. He has extensive experience of environmental issues from environmental monitoring and planning, to regulation of major industry including chemical, waste, onshore oil and gas and nuclear sectors.
He currently contributes to national leadership in issues including waste regulation, improving fisheries, biodiversity, land and water quality, nuclear new build and onshore oil and gas. He has a strong record of effective partnership development including chairing NW River Basin Liaison Panel, strategic overview of environmental risk and opportunity in major regeneration and growth programmes including Media City and Cumbria and Lancashire Local Enterprise Partnerships.
His international experience includes supporting governance and capacity development including work in South Africa, Nigeria and Madagascar as well as nuclear regulation in France and Belgium.
Mr Dave Thompson MBE
Warrington Disability Partnership
Position: Economic and Social representative

Dave has been a member of the YourVoice panel since early 2017, and he is also the chair of UU's Vulnerability Panel.
He is the founder and Chief Executive of the Warrington Disability Partnership, an internationally recognised user led organisation, employing nearly 50 staff and over 200 volunteers. The organisation provides 27 independent living services including two Independent Living Centres, Direct Payments Scheme, Personal Health Budgets, Payroll, Shopmobility, a number of Employment and Educational contracts, a social enterprise with eight retail services, and an international aid project supplying recycled mobility and independent living equipment. Since 1992 Dave and his team have organised the world's largest voluntary led pan-disability annual event, Disability Awareness Day, which is now celebrated worldwide, now attracting over 28,000 visitors each year. In 2020, as a result of the COVID-19, Dave and his team launched DAD-Virtual.
Until April 2015, Dave worked as a senior manager in the NHS for 20 years, starting his career as a Disability Advisor and finishing as the Assistant Director of Inclusion. His responsibility was to lead on issues of equality & diversity, patient & public involvement and social inclusion.
In 2001, Dave received an MBE in recognition of his contribution to improving services for disabled people. In 2006, he was commissioned as a Deputy Lieutenant for Cheshire.
Mr Steve Cullen
CEO, Warrington Citizen's Advice Bureau
Position: Economic and Social representative
Steve has worked in the voluntary sector for over twenty years and is currently the CEO of Warrington District CAB. In addition he has many years' experience as a Trustee/Director of various charities and local companies. He is Vice Chair of the Warrington Partnership and a member of the Health and Wellbeing Board and of the Central Neighbourhood Board. He attends a number of other strategic partnership boards to provide evidence based intelligence on behalf of the many thousands of CAB service users. His field of work is information and advice at all levels, and he has a particular interest in social inclusion and tackling health inequalities.

Steve has been an active member of a number of governance bodies with CAB; the Third Sector Policy Group, the Commissioning Sub Group, the Compact sub group, and the Assembly Planning Group which meet regularly with elected members and senior public sector officers.
Steve regularly liaises and meets with Warrington Borough Council's Third Sector Team and reports back monthly to the CAB Network Hub.

Bhupendra Mistry
Consumer Council for Water
Position: Economic Social Representative
Bhupendra took on the role of Local Consumer Advocate for the Consumer Council for Water in April 2015, the statutory consumer body for water & sewerage customers in England & Wales.
Bhupendra currently works with a range of public, private and third sector organisations across the U.K. providing specialist advice on all aspects of social inclusion and corporate social responsibility.
Bhupendra has served in senior positions in Central and Local Government in London, Birmingham and the North West of England. He was part of the Home Office team that led on a number of seminal reports during the aftermath of the civil disturbances in northern towns in 2001.
Bhupendra has served as a Board Member on a range of regional, national and international bodies namely; BBC World Service Trust (now BBC Media Action) for 12 years, Manchester Metropolitan University for 9 years, Carnegie (UK) Trust, Harvest Housing Group, the Body Shop Foundation, Cedar Management Services Ltd and Fabrick Housing Group.
Bhupendra is the Founder and Chairman of Kamla Foundation, a charity based in the UK helping vulnerable communities in India, develop their capacity to meet basic needs and creating solutions to poverty and injustice.
Previously Bhupendra sat on the Advisory Boards of the Home Office and the Cabinet Office, working closely with senior Civil Servants and Ministers, rolling out a nationwide program to help regional agencies develop protocols to strengthen civil society across the U.K.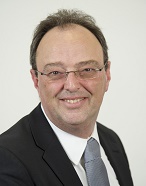 Mark AthertonGreater
Manchester Combined Authority (GMCA)
Position: Environmental Representative
As Director of Environment for Greater Manchester Combined Authority (GMCA), Mark provides strategic support to the Greater Manchester Green City Region Board and Partnership. He plays a leading role in the development and delivery of strategies, policies, research and demonstration projects for environment and low carbon work areas.
Mark's responsibilities include smart energy demonstration projects, domestic energy efficiency programmes, community energy promotion, natural capital investment planning, climate change adaptation research, as well as developing joint work programmes between GM and government departments, including hosting the Urban Pioneer for the UK's 25 Year Environment Plan.
Previously, Mark worked for the Northwest Regional Development Agency for ten years to 2012, latterly in the role of Director of Energy and Environment. Here he led the agency's work on energy and environmental technologies sector development; climate change and carbon reduction; sustainable consumption & production and environment quality.
Mark holds a science degree in Organic Chemistry and Industrial Ecology (Hons); and Master's Degrees in Leadership for Sustainability (MA) and Hydrobiology (M.Sc.) plus several management qualifications.


Adam Briggs
Environmental Advisor, National Farmers Union
Position: Economic and Social Representative
Adam Briggs is the Environment Adviser for the National Farmers Union in the North West of England, representing 5,500 members in Cumbria, Lancashire, Cheshire, Greater Manchester and Merseyside
Adam has worked for the NFU in the region since December 2003 and has held a number of roles leading on a variety of issues affecting the North West farmers before taking on the Environment Adviser role in July 2018.
In his current role he leads on environmental issues relating to farming including, for example, flooding, drought, climate change, pollution and agricultural support. The role also involves engaging with farmers to make them aware of new policy developments. His duties include consulting with other stakeholders to highlight the impact that policy changes could have on farmers and to suggest areas where farmers are ideally placed to provide solutions to problems such as nature recovery and flooding.
As farmers now have to deal with more frequent extreme weather events owing to the impact of climate change, water resilience has become increasingly important to agricultural businesses. The NFU produced its own integrated water management strategy in January 2021, calling for urgent action to bring the nation's water infrastructure up to date to better cope with extreme weather events, from flooding to drought.