Innovation Lab 4 Categories
Open the dropdowns below to find out more about our innovation lab 4 categories.
Digital network business

We want our extensive network of water and wastewater assets to be fully connected digitally. This means understanding its condition and performance, bringing all types of information and data from internal and external sources together, connecting legacy assets, and aligning it with our digital strategy and systems to enable prediction and intervention where needed. We have already moved some way on this journey, with our systems thinking programme and advanced work in network management. How do we get to the next level?

Energy efficiency

We use and generate significant amounts of energy from our operations. We want to manage this better in two key areas. First, data aggregation; how can we pull data from existing sources and compile these into a verified and high quality position? Second, how do we operationalise that insight to process change? In this category, we're not looking for analytics software or visualisation tools.

Net zero and natural solutions

Like many, United Utilities is on a mission to net zero from our operations. Part of that means using more nature-based solutions instead of heavily industrial systems. But we also need to manage and reduce the impact from our current operations right now. For this category, we are working in partnership with the Environment Agency in the North West, exploring topics like biodiversity, natural flood management and community engagement and many more.

Wildcard

This category is open to any new company whose technology could transform any aspect of United Utilities business that isn't covered by the other three categories. As a FTSE100 company, with more than 5,000 people and hundreds of sites, we are susceptible to macro trends. What don't we know? How can we be a great place to work, more productive and even better at what we do?
The lab process is intense for all parties and is suited to suppliers able to dedicate sufficient resource for the lab timelines, for ideas close to market ready and can be progressed in a 12 week period. The application is split into three stages which are detailed below.
The first stage is a Pre-qualifying questionnaire (PQQ), this is a short questionnaire where we will gather basic details about your company.


Successful candidates will then be invited to the second stage of the application process, the ideas stage. At this point, we want to hear all about your amazing solutions that will help your team, your idea development and United Utilities in relation to the below categories. We'll also show you the criteria we use to choose the best solutions for the both of us and provide feedback on your application.


The final stage of application will see shortlisted applicants invited to a Pitch Day at United Utilities where you will be asked to pitch your solution in front of senior leaders of United Utilities.
Apllications for our 2022 Innovation Lab are now closed. However, if your idea relates to long term research, commodity items or ideas that do not need technology acceleration, please click the link below as we have other routes in our innovation strategy to develop them.
Innovation lab 4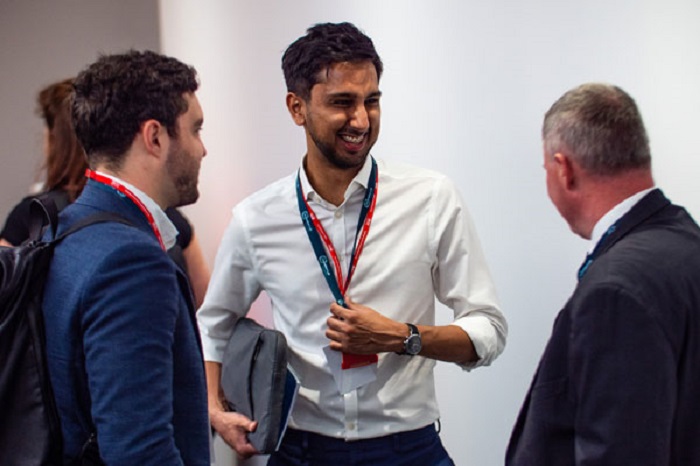 W/C 6th December 2021 - Results of scoring phase
Week commencing December 6th we will release the scoring of your applications for the Innovation lab 2022.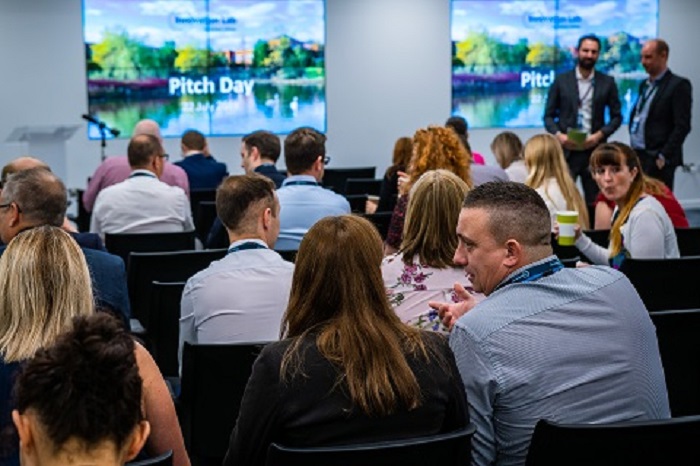 W/C 17th January 2022 - Pitch day
Pitch day is your businesses chance to pitch to United Utilities' senior leadership to win a place on the programme.
25th April 2022 - Programme starts
The 12-week intensive collaboration between you and United Utilities starts here, supported by internal experts and external mentors.
W/C 30th May 2022 - Midpoint review
Check in on how our finalists are getting on, an opportunity to share progress and what they hope to present at demo day.
W/C 11th July 2022 - Demo day
Where you'll show how working together has developed your idea and our learning over the past 12 weeks. We will continue to work with you on your proposal and finalise any ongoing relationships.