Improving bathing waters and protecting from potential flooding in Blackpool South
We may not be able to control the rainfall, but during times of heavy rain there are things we can do to reduce the effects on bathing water quality and help to protect homes and businesses from flooding.
That's what we're doing in Blackpool South. We're working to increase the capacity of the sewer network, reduce the volume of surface water entering the sewer network and update the existing wastewater pumping station at Lennox Gate.
How we're doing it
We're building an underground storage tank in Fishers Field on Highfield Road to hold excess storm water; once the rain subsides, the water will be released back into the sewer system as normal to be cleaned.
We're also laying new sections of pipe from our Lennox Gate pumping station to connect the new tank at Fishers Field into the existing sewer (our Lennox Gate pumping station is over 80 years old and is in need of some updating to bring it up to modern standards, so work's underway on that too!).
Our survey team has been out doing a lot of work, predominantly in the Marton Moss area, to identify the locations of surface water (rainwater) connections to the sewer network. So our next phase of work will be to disconnect these and send this surface water directly to sea via a brand new dedicated surface water pumping station.
We are creating an additional storage basin that will, when the pumping station is a capacity, hold the surface water until the demand on the pumping station eases. The stored water will then be processed through the pumping station in the normal way. This work will help us reduce the amount of water that runs through our sewer network and causes problems when it rains heavily; it will also allow us to take out the non-harmful rain water, which doesn't need to be treated.
Oh, we nearly forgot: we've replaced our existing stormwater outfall pipe at Harrowside, as well! It now extends to around 1km, allowing the stormwater to disperse further out to sea.
Do you want to do your bit?
We're playing our part to help improve bathing waters across the Fylde coast and you can help too.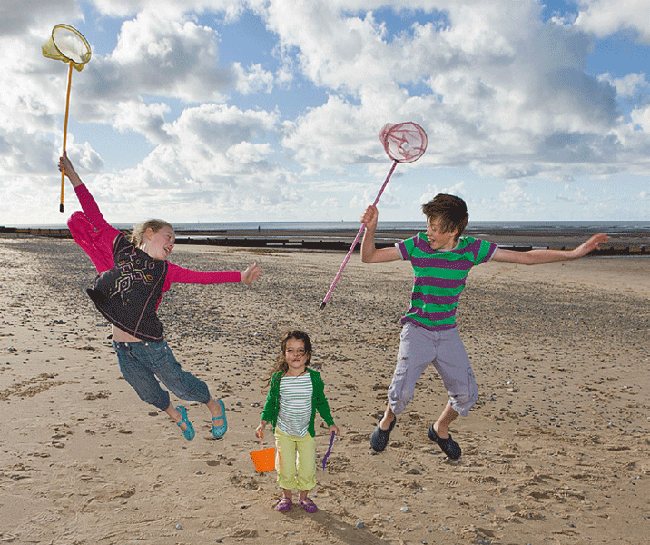 How we keep the community informed
We're continuing to work with Blackpool Council and other key organisations, keeping them up to date on our plans and the work we are doing.
Want to see what we're doing?
We know people are curious about the work on site and we would love to be able to show you our work – but it is just too dangerous. However, you can get an insight into our work without us compromising your safety or the safety of our workers. Our drop-in centre is located adjacent to our works on Highfield Road and will be open two days a week. Our staff at the centre can tell you about updates and answer any questions you may have, and we regularly feature latest photographs to show what is happening behind our fencing. Call in and see us, we'll be delighted to tell you more.
Alternatively, you can read more about it in our Backpool South leaflet (PDF 380 KB opens in a new window)
Latest updates
We are laying a culvert across Ashworth Road, Blackpool. In order to carry out these works safely, Ashworth Road will be closed to traffic for approximately 3 weeks, this closure commences on Tuesday 3 April 2018.
There will be no vehicular access to Clifton Road from Progress way however there will be a signed diversion in place. This diversion will take traffic from progress way, east along the A5320 to junction 4 of the M55 where they will take the exit and turn left onto the A583 Preston New Road. Traffic will then turn first left onto Clifton Road to continue their journey. Pedestrian access will be maintained throughout. Click here to view the map of the affected area (PDF 278 KB opens in a new window)