We are investing £140 million in our treatment works at Blackburn, Darwen and Nabs Head to benefit you and the local environment
In 2017, we started work on a four year improvement project at Blackburn and Darwen Wastewater Treatment Works (WwTW). These are two of United Utilities major treatment works and to meet the new river water quality and bathing water standards, we need to do some improvement work.
When we have finished we will be able to treat the wastewater to a better standard and keep local rivers and streams clean having developed the sites so that they can cope with future demands.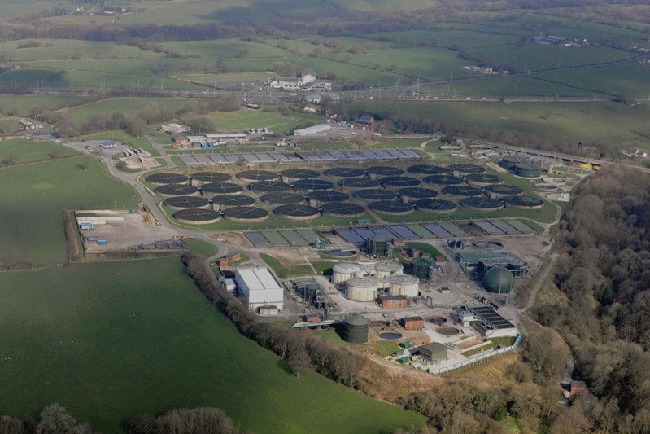 So what are we doing?
At Blackburn WwTW, we will be extending the current works, to enable us to construct new tanks and buildings and improve the treatment process.
At Darwen WwTW we are taking the existing wastewater flows through to Blackburn WwTW by installing a new connecting pipe, refurbing the existing tanks
At Nabs Head we are going to construct some storm water tanks and build a new pipeline to transfer the wastewater to our Blackburn site for treatment.
But don't worry you will still be able to flush the loo, wash the dishes and carry out all your daily activities that generates wastewater and we won't need to turn off your water supply during our work, so you'll still have great water on tap.
Latest update
We know people are curious about the work on site and we would love to be able to show you our work – but it is just too dangerous. However, you can read the latest update in our Blackburn, Darwen and Nabs Head Wastewater Treatment Works leaflet (PDF 380 KB opens in a new window)
Thank you for bearing with us while we carry out our work. If you have any queries about this work please call us on 0345 672 3723, quoting project number LIMA 80040263. We'll be happy to help.