Oldham and Royton Wastewater Treatment Works
We're investing £80 million in our Oldham and Royton Wastewater Treatment Works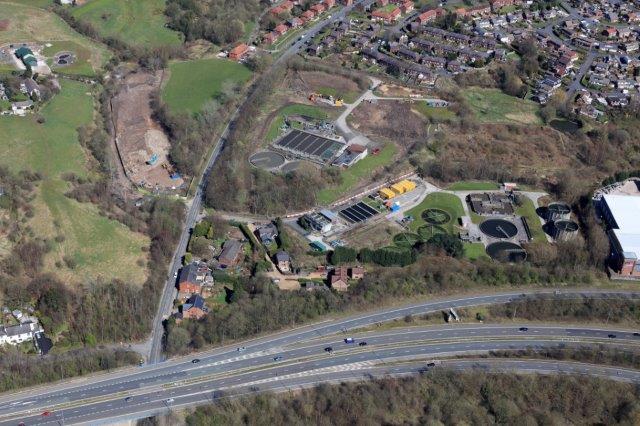 Our Oldham and Royton works have been treating what gets flushed by, and washed away from, our 150,000 customers since the early 1900s. That's a lot of wastewater! Now we're upgrading the works to make sure they can continue to serve the growing population.
In 2016, we started work on a three year improvement project at both sites, as part of this project we've installed a new pipeline between the two treatment works, and are upgrading our works at Chadderton.
What will be the day-to-day benefits of all this work?
Put simply, it means we can treat the wastewater to a better standard and keep local rivers and streams clean. At Oldham, we're putting in place new equipment and processes that will allow us to remove harmful ammonia from the waste. The removal of the ammonia will increase the lifespan of our treatment works, providing better service and value for money for our customers. Once the upgrade is complete we'll demolish old structures, remove the equipment we don't use anymore, then landscape the site.
At Royton, we've taken the primary treatment process out of service. We're building extra storm storage to cope better with heavy rainfall and we're demolishing equipment that we don't use anymore. When it comes into use, the new 4.5km pipeline that we've now completed will transfer wastewater from Royton to Oldham. We have been able to use a new method of 'trenchless' working, which means that where possible we've laid the pipe without digging up the road, helping to minimise disruption to local residents and businesses. However, there have been areas where this wasn't possible and we needed to close a few roads, we thank you for your patience with this.
A perk for the Irk
When all the work is complete, the new treatment processes will meet the new, higher European standards for wastewater treatment. It will also breathe new life into the River Irk, as the water we put back into it will be even cleaner and will help to improve the natural environment of the river. And the upgrade at Chadderton, the new pipeline and the storage facilities at Royton will allow our customers to flush the loo and empty their baths for generations to come.
Working in the community
In May 2016, we invited Oldham residents to two public exhibitions to see our plans for the wastewater treatment improvements. The aim of the exhibitions was to give local people the chance to have their say about our proposals and to find out more about the scheme. We held the exhibitions in two locations to make sure we spoke to as many people as possible. For residents living near Oldham Wastewater Treatment Works, the exhibition was held at the Kingfisher Community Special School in Oldham. And, for residents living near Royton Wastewater Treatment Works, the exhibition was held at St. Paul's Parish Centre in Royton. If you'd like to find out more about these exhibitions, call us on 0345 672 3723, quoting project number 80030122, and we'll be happy to help.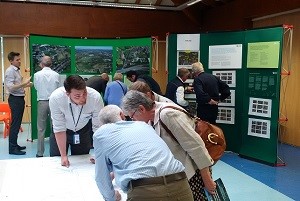 Updates
Although we have now finished laying the new 4.5km pipeline, we still have some reinstatement and landscaping works to be done. We are currently discussing our landscaping plans with local residents and will update those affected when we start this work.