Davyhulme Treatment Works
We're investing £200 million in Davyhulme, the North West's biggest wastewater treatment works.
Davyhulme started life as a 'sewage farm in the countryside', treating the city's wastewater before releasing it into the Manchester Ship Canal. The Davyhulme Treatment Works opened in 1894 and has been at the forefront of innovation ever since. Now one of the biggest wastewater treatment works in the UK, it drains the entire western side of Manchester, from Chadderton in the north to Bramhall in the south. It serves 1.2 million people and deals with wastewater from Trafford Park, the largest industrial park in Europe. The site operates 24-hours-a-day, every day - and in heavy rain. Flows of more than 30,000 litres per second are treated at the works...that's like emptying 90 road tankers every minute! To keep this magnificent process going, £200m is currently being invested here.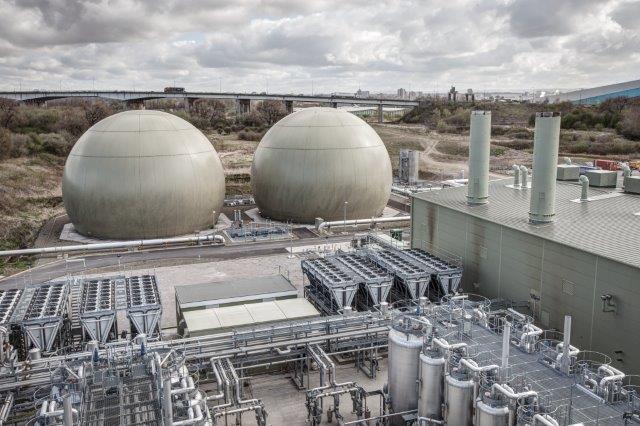 Where exactly is the money going?
Our £200m investment has enabled us to replace some of the older parts of the treatment process with modern, controllable and efficient technology. We've been undertaking some major construction work and introducing new processes to convert sludge into a high-grade fertiliser for farmers and a valuable "digestion gas", called biogas. The work on site has removed trees and vegetation, allowing us to alter the profile of the ground in a number of areas (don't worry - we'll be replacing these soon). We've also built new structures, installed new machinery and introduced new treatment processes. Plus, we've constructed a new entrance and access road from Trafford Way, round the back of the Chill Factore and under the M60, to reduce traffic around the Rivers Lane entrance.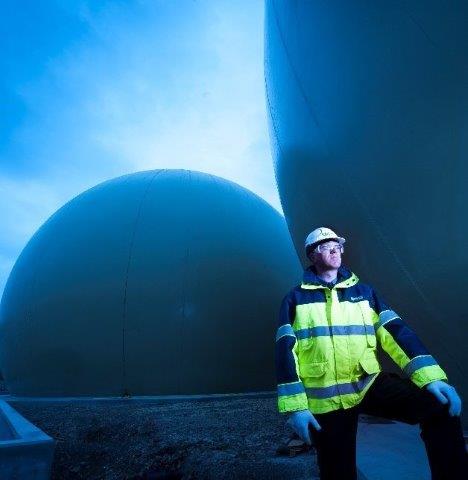 Award-winning, cleaner and greener Davyhulme
By investing in our Davyhulme works we'll be able to reduce our impact on the environment by having processes that are cleaner and greener and use the latest technology. Recently, our efforts at Davyhulme won an Energy Award for being "the most innovative green energy scheme in the world" from the Institute of Chemical Engineering!
We've become self-sufficient in our energy needs, generating enough power to run our treatment works from our investment in converting sludge to biogas. In fact, we're producing surplus gas which we are now able to supply back to the National Grid, turning a waste product into a valuable asset that benefits our customers and keeps energy costs down.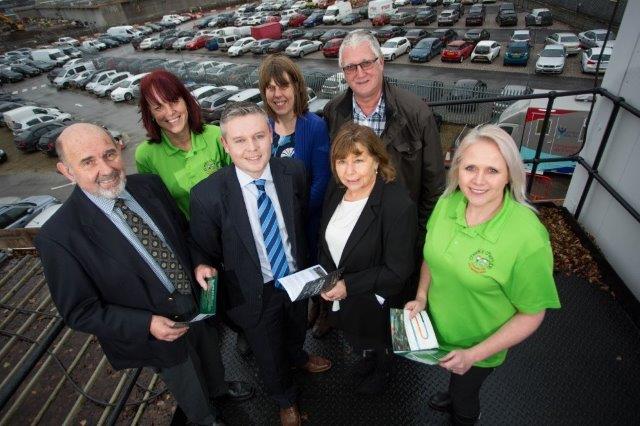 Investment that's not to be sniffed at!
Wastewater treatment can create odours from time to time and we recognise that we have neighbours close by, so we do our best to manage these odours. Sometimes, however, there can be an increase in smell, which may be caused by a few things: businesses releasing too much chemical waste into the sewers, increases in wastewater flow or an incident at the works. To help combat this, we've invested £150,000 in installing a new, cutting edge system called Odowatch, which "sniffs" different parts of the treatment process and gives early warning alerts if odours start to develop. Our staff can then take action before the smells become noticeable off site. We've also introduced 24-hour live monitoring of odours and the information we get from Odowatch is helping us to get a better understanding of where we need to make future investments.
How we work in the community
We want to be a good neighbour in any community we work in, and a key part of that is communication. We want to make sure people know what is going on, and what to expect from the work, so we provide regular updates and we listen to what they think.
Before the work started on our modernisation project at Davyhulme, we held exhibitions to show local residents our plans and what the work on site might mean for them. We also invited people onto the site to see first-hand some of the larger construction work we were doing. And we've been supporting and investing in community schemes that will benefit local residents and environment.
Inspiring the next generation of business entrepreneurs in Davyhulme's primary schools
Working with our construction partner, Laing O'Rourke, we visited Davyhulme Primary School and Barton Clough School to deliver a project that teaches children the importance of teamwork and how to effectively manage money, as well as other life skills.
And a real treat was in store for our crew at the treatment works recently when a group of primary school children from Our Lady of the Rosary School, were invited in to pitch their business ideas to project bosses. The children entered the 'den' at Davyhulme to pitch their ideas to two 'dragons' - Tim Boaler from United Utilities and Andy Crompton from Laing O'Rourke. The event is part of the Stepping into Business programme, which has been rolled out to several schools in the Davyhulme area and aims to give children an idea of how business ideas can come true, as well as providing valuable life skills.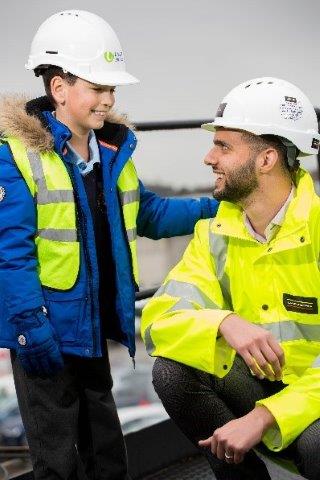 Community Investment
In partnership with our community charity, groundwork, we have invested a total of £48,000 in six community projects in the local area. They include:
Broadway Park – the Friends of Broadway Park have started on a new project to introduce a new community orchard to the park. This included planting 15 fruit trees and an edible hedge.
Christ Church Community Group – Christ Church have extended the community garden by developing a multi-sensory garden.
Cheeky Cherubs Community Learning Centre – Cheeky Cherubs are creating a new community room within their building that can be used for youth work and educational training.
Golden Hill Park – the Friends of Golden Hill Park are doing a mass bulb planting to brighten up the park.
Mossfield Allotment – the allotment group have been working to bring a pond back to its former glory.
Davyhulme Park – this has been a partnership project doing much needed maintenance of the park and replacing a damaged mosaic with a new sculpture designed by a local artist.
We have also been working with the community to provide employment, employability and education.
You can read more about our modernisation programme at Davyhulme (PDF 563 KB opens in a new window)