United Utilities' Information Centre is now open for business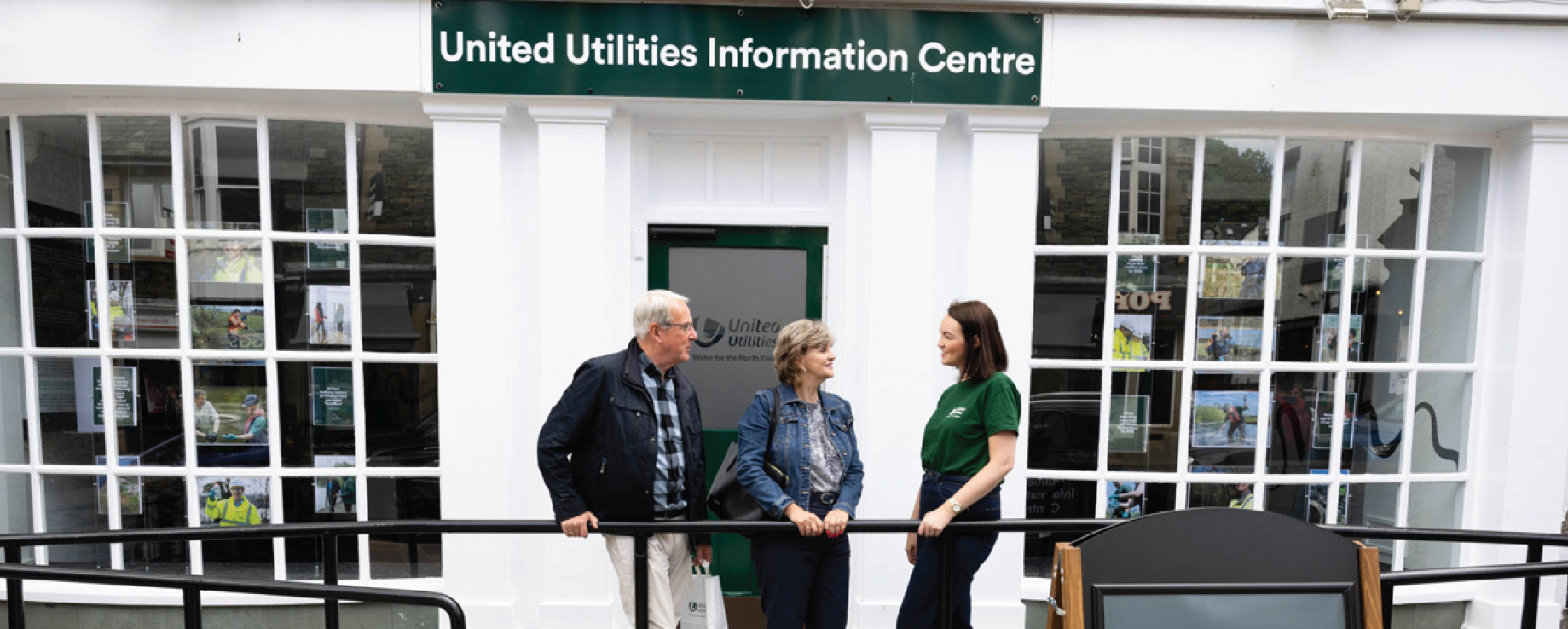 Staffed by a team of employees, the new centre is a focal point for people to ask questions about anything from their water bill to our plans for investment in and around Windermere.
The United Utilities Information Centre is at 8 Crescent Road, Windermere, LA23 1EA just opposite the Post Office.
Visitors can sign up for a tour of Windermere wastewater treatment works or find out more about job opportunities and our graduate and apprenticeship programmes.
Upcoming events include:
22 September, 10am - 5pm - Difficulty paying your bill. If you're struggling with your water bill payments our team will be here to share more about the help on offer.


26 September, 12pm - 2pm - Meet our river rangers. Discover how the team are working in partnership to enhance Windermere's waterways.