From Thirlmere to West Cumbria
The water for customer in West Cumbria is transferred along new twin 30 kilometre pipelines to a new water treatment works just off the A595 near Redmain.
The overview map (PDF 566KB opens in new window) illustrates all elements of the West Cumbria Water Supplies project.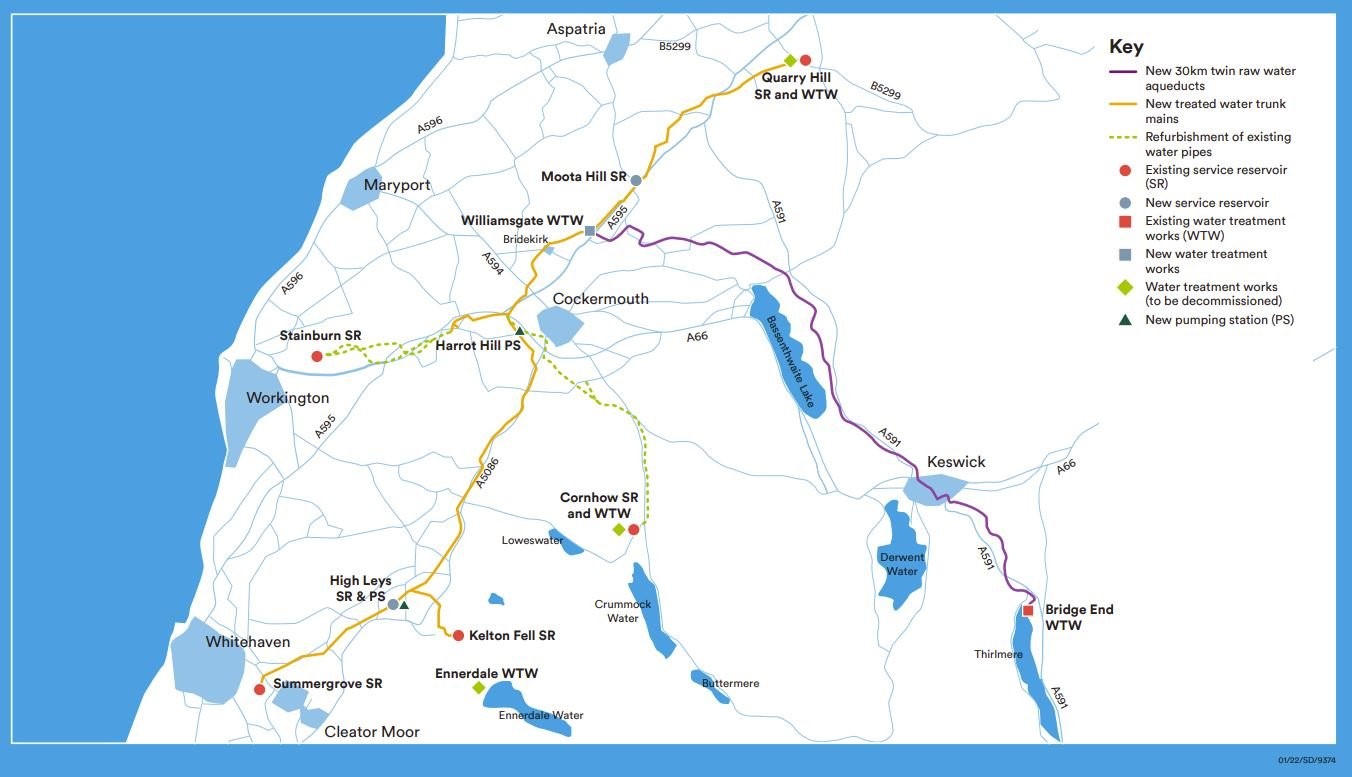 We took great care during our planning and design of the pipeline to avoid the hilly terrain, environmentally designated sites, archaeological sites and urban areas.
The pipelines have been constructed to make the most of gravity and utilise the natural contours of the land - allowing the water to travel easily along the pipes without the need for pumps.
There are several points on the pipeline route which required tunnels under rivers or key road crossings. There are five tunnels on the pipeline route - crossing under the River Greta, our longest tunnel section in the Castlerigg area, two tunnels in Keswick and another in the Cockermouth area.
The majority of the pipeline has been constructed across agricultural land. Carrying out a large proportion of our work in the fields during the spring and summer period helped to reduce the impact on the grassland, but we're not finished yet and we're continuing to return the landscape, hedgerows and dry stone walls back to how it was before.
We have a number of teams who are progressing in stages along the route. The images below demonstrate just how well the land recovers in a short space of time.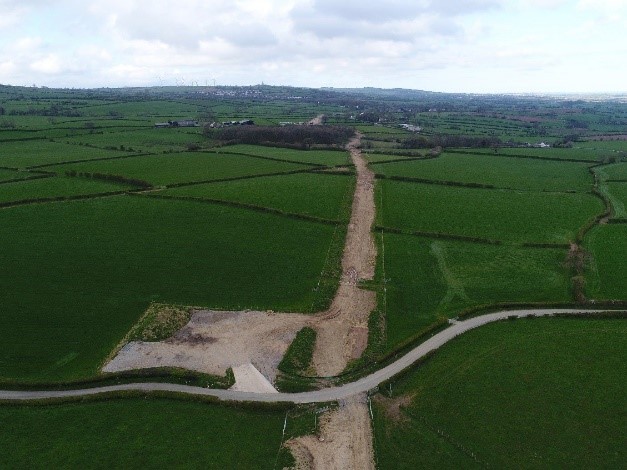 Land following Pipeline construction work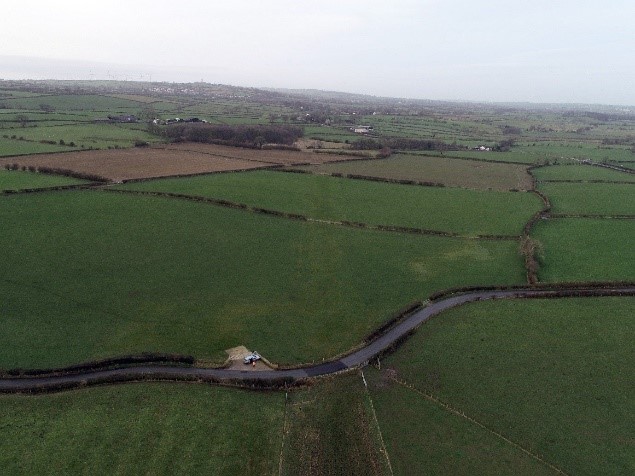 Land has now recovered, with no signs of construction work