We're always looking at ways to improve the service we provide to you and make things a little simpler, so you can get on with the more important stuff.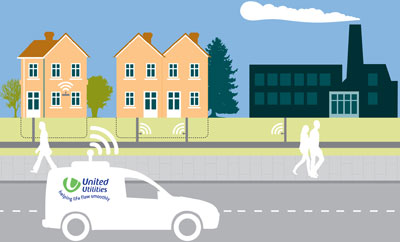 That's why we've got a bit smarter with our new water meters. Whenever we need to fit a new meter, we now use versions called Automated Meter Readers.
As the name suggests, these new and improved meters can be read by us remotely and automatically, without the need for us to even disturb you at home.
We love meeting our customers, of course, but being able to read your meter remotely has all sorts of advantages.
You can download our automatic meter readers leaftet here (PDF 49KB opens in a new window)