Heronbridge gets new pumping station and pipeline
Investment of £7 million in new pipeline in Chester links to £12 million pumping station refurbishment.
We have recently finished building a pumping station at Heronbridge in Chester and have laid a new pipeline that will supply water to homes in the Ellesmere Port and Wirral area. We're continuing to work closely with landowners, residents and the council as we landscape the ground where we have worked.
Some of our work involved tunnelling underground and using a huge drill to bore through solid rock (take a look at the size of it, below!). This allowed us to keep the A483, a major access route to the city, open - minimising disruption to hundreds of thousands of commuters, residents and visitors.
Our investment in the pipeline will not only preserve water by reducing leaks (the old pipes were prone to leaking), but will also mean less maintenance and emergency repair works. And for the people who live and work in and around Heronbridge, the water that comes out of their taps will continue to be clean, fresh and clear.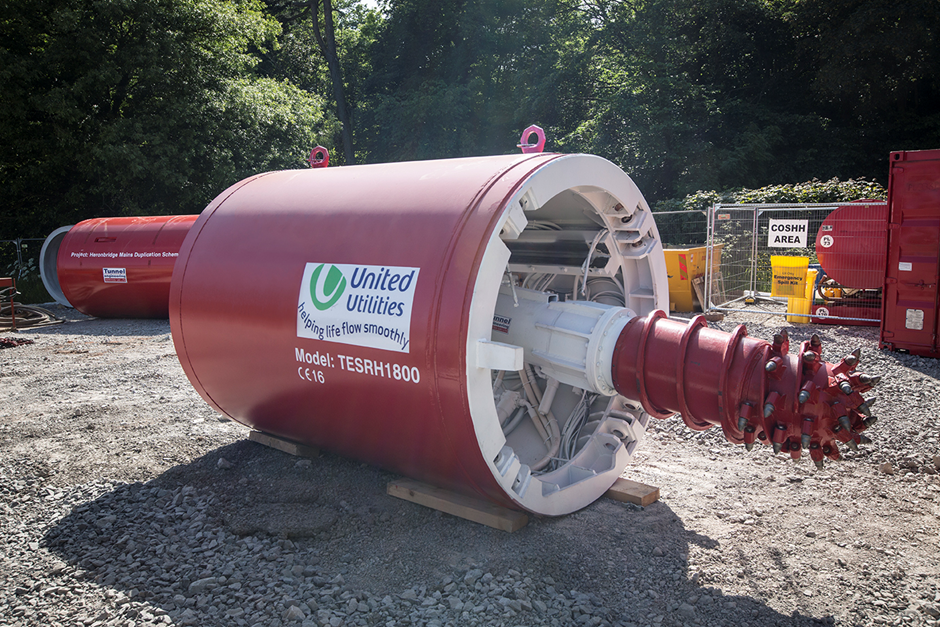 Working in the community to transform Duke's Drive in Chester
A team from our pipeline project joined up with locals to transform Duke's Drive in Chester into a new community space
Duke's Drive in Chester - originally a carriage drive to the Duke of Westminster's Eaton Hall estate - is regularly used by people of all ages in the local community. While the work mentioned above was going on, a crew from our pipeline team joined up with green-fingered volunteers and Cheshire West and Chester Council to 'spruce up' this shared open space.
Those involved donated their time and resources to create a path and rockery in the new Community Garden area (next to the gates at Overleigh Roundabout), where wildflowers and orchard trees will grow. The ongoing planting and management of the garden will be in the hands of volunteers, and this inspiring project shows what can be achieved by those who are dedicated to making their local community a place for all to enjoy.